Have you gotten suspended from Upwork?
Sucks, doesn't it?
Well, it really does. But let me tell you one thing: It isn't the end of the world.
Sure, it feels like that at first. It feels like all your chances of getting hired and succeeding online have gone down the drain.
But that's not true. That's just our paranoid mind playing tricks on us.
So take a moment, close your eyes, count to ten, and say this with me "I'll get through this"
I'll give you some time to do that.
Close your eyes. Count to ten. Say: "I'll get through this."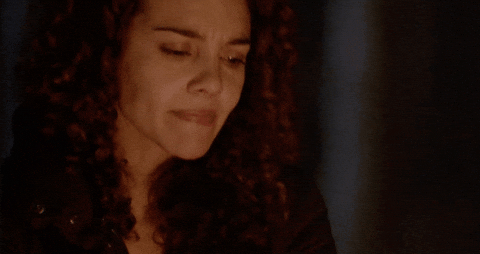 Okay, done? Great. Now we can move forward.
First things first, find out why you got suspended.
Upwork usually lets us know via email the moment we get suspended. There are two very common reasons why you could have gotten suspended.
1: Upwork thinks you tried to get paid outside Upwork. 2: Upwork doesn't think that you're a good fit for the jobs posted.
Well, Upwork really doesn't think these things - in fact, it's usually automatic. There's a computer program that monitors your account and if certain conditions occur, your account may get suspended.
Let's take a look at the two suspension reasons and the conditions that may trigger a suspension.
Reason #1: Upwork thinks you tried to get paid outside Upwork.
"I am writing to let you know that your account has been permanently deactivated because you have asked to be paid outside Upwork.
This is considered 'circumvention' and is against the Upwork User Agreement you agreed to when you joined Upwork.
Unfortunately, we must close your account, effective immediately, due to this behavior. You will be able to finish all open contracts, but you will not be able to work on any new jobs.
Please know our decision is final and cannot be reversed, and we are unlikely to respond to any correspondence regarding this matter." – Upwork Trust & Safety
Why this happens: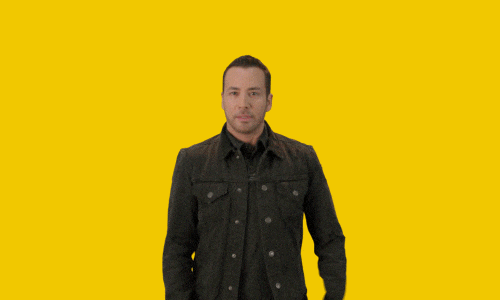 Upwork has to make money somehow. It costs millions of dollars a month to run their website. The way they make money is by charging their fees to freelancers and clients for being a 'matchmaking service' - which is totally fair. If it wasn't for Upwork, you wouldn't have found the client - so they deserve to get paid.
It's a simple rule: if you want to use Upwork to get hired, you have to pay the fees. It's not unfair or OA - the fees are the fees. The moment Upwork thinks you're trying to 'cheat the system' or 'steal from them' - BAM, you're suspended.
And the reason why they're so strict about this is because in the past, so many freelancers have just chatted with clients and decided to work with clients without going through Upwork - making them lose money.
You don't want Upwork to go out of business - they provide a good service to freelancers and clients.
What may trigger a suspension:
Mentioning the 'money words' "Paypal", "Payoneer", "deposit", "bank", or other terms in Upwork messages are almost always an auto-suspend.
Other triggers MIGHT be (we're not sure) mentioning messaging apps such as Facebook, Skype, Hangouts, email, etc. if the client didn't ask for it.
How to prevent this from happening:
Don't try to get paid outside of Upwork - especially if you're communicating via Upwork messenger. Even if you aren't and you proactively tell the client to pay you via Paypal (or whatever), the client can still take a screenshot of your message and report you to Upwork.
Don't mention any of the 'money words' above unless it's relating to the work you're doing for the client. Don't even give a hint or offer to get paid outside Upwork. Simple.
If a client (via Upwork messenger) offers to pay you outside Upwork, always choose to be paid in Upwork.
If a client offers to pay you direct and you're not in Upwork messenger, that's your business and totally up to you. Upwork won't find out (unless you report the client), but it's against the rules.
Don't mention any outside form of communicating UNLESS the client brings it up first. If the client wants to chat over Skype, it's okay to give your Skype ID. But if you're talking about the job offer and you all of a sudden tell the client: "Message me on Skype" - that's a red flag for Upwork that you're trying to 'cheat the system'.
What to do if you got suspended because of this:
If you were really trying to bypass the system and cheat Upwork - I can't help you. You broke the rules. You can try to create another Upwork account if you want, but that's not allowed too.
If it was a mistake and you were talking about a client's bank or the client wanted you to Skype him, then submit an appeal. Explain what happened. Try to give as much detail as possible why you were discussing the word "Paypal" or "Skype" or so on. If everything goes well, within 24 hours, you should have your account back.
Reason #2: Upwork doesn't think that you're a good fit for the jobs posted.
"We are contacting to let you know we have suspended your access to Upwork indefinitely.
Our decision is based on a careful review and the fact that you have submitted a high number of proposals for jobs on our site without many contracts or earnings. Unfortunately, this means the jobs posted by clients are not a good match for your skills.
I know this news is likely disappointing to you. But our goal at Upwork is to enable freelancers to successfully connect and collaborate with clients who need their skills and expertise. Unfortunately, this means we must part ways with freelancers whose skills are not in demand in our marketplace.
If you want to appeal this decision, you can email us at [email protected]. Please note each case will be manually reviewed by our Trust & Safety team to decide if your account can be reinstated.
Please know we don't make decisions like these lightly and wish you the best of luck in your future endeavors." – Upwork Trust & Safety
Why this happens: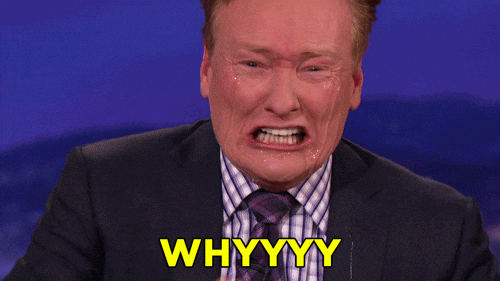 This one's a little more complicated. Plain and simple: Upwork thinks that you're a low-quality freelancer. A bit of a backstory here: clients (and even veteran freelancers) have been complaining that when they post a new job, they get 50 applicants. 45 of them who don't even read the job listing or show any effort in their cover letters. (If you've done this in the past, don't worry - we all have). I've experienced this too - 90% of the people who apply to my job posts don't even read the job description. It takes so much time and effort to go through so many freelancers.
Upwork wants to improve the quality of their freelancers, so they're getting rid of those who 'aren't a good fit' for them. The way they're determining if you're a good fit for them is if you've been getting hired or not.
What can trigger a suspension:
There's a theory out there that if you get hired for less than 5% of the jobs you apply to, Upwork thinks you're 'low quality' and that you're going to get suspended. This means that you MUST get hired AT LEAST once out of every 20 jobs that you're applying to.
How to prevent getting suspended:
Improve the rate at which you get hired. I repeat this OVER and OVER again in the VABootcamp and Freelance Success course, but here goes:
a. Only apply to jobs that you have a chance of getting hired for.
If they're looking for an SEO expert and you don't even know the difference between On-Page and Off-Page SEO, DON'T APPLY! If they're looking for an expert in Salesforce, you can check YouTube for some tutorials - but if there are 50 other people applying, it's not a good idea to apply. If they're looking for a Facebook Page Manager and only 3 other people are applying, watch YouTube videos, practice some stuff on your own Facebook page and then you can apply at a lower rate than an expert is while making sure to tell your client that you're still new to this, but you're learning quickly - but your cover letter has to be VERY GOOD. Which brings me to the next point:
b. Put effort in the cover letters.
Jason Dumana, successful freelancer who makes over P200k/mo spends around over 30 minutes and sometimes even over 1 hour just creating ONE cover letter. I know freelancers who spend 30 minutes applying to 30 jobs - those are freelancers who don't put effort. Jason Dumana puts effort in his cover letters. Check the client profile, find their name, Google their company, actually spend time thinking how you can solve their problem instead of just copy-pasting another cover letter. The client should be impressed by your cover letter, not by your achievements - but by how you already know how you will help them.
c. Create killer job overviews.
Okay, do this before you even apply to your first job, but the client should already say 'WOW', this guy/girl can do the job I need him/her to do.
d. Pay Upwork first before getting suspended.
Upwork is trying to remove the 'low quality' freelancers - the ones that aren't making them money. If you aren't getting hired and you've applied to more than 10 jobs, you might want to upgrade to their Pro plan for $10/mo. That way, you won't be an expense for Upwork, you'd be paying them money. Pro also has a lot of other useful features as well and will help you create better cover letters. Note: This is all theoretical, we're not sure if this will work.
What to do if you got suspended?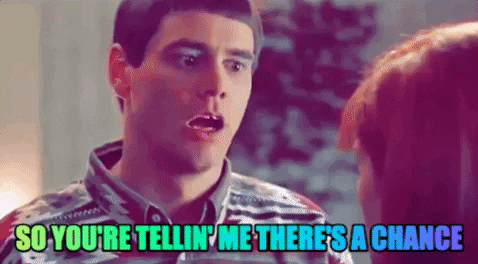 This one's a bit tough. Most people who appeal get rejected, but there have been some cases of people getting their accounts reinstated. DON'T RUSH THIS. Take your time creating a convincing and well-thought appeal.
Here are the reasons people got their accounts reinstated:
They were in the process of getting hired by a client and the client contacted Upwork. If a client is about to hire you and likes you, and in the middle of the interview, you get suspended - you can tell your client what happened, and they can actually contact Upwork and ask them why you got suspended and that they want to hire you. It's a little bit of a hassle for the client, though, so they have to actually really want to hire you.
They basically told Upwork: "I'm aware of my mistakes, and will change my ways to make sure I'll be hired". Along the lines of "moving forward, I will make sure to only apply to jobs that are a good fit for me and create personalized, well-researched cover letters for job listings to make sure I get hired". I won't give you exact wordings, but you should tell Upwork that you're aware of your mistakes and that you'll make sure that you won't repeat them again. Upwork has to be convinced that you will provide value to clients. Take time to craft your appeal and make sure to convince them of such.
Yes! I got my account reinstated!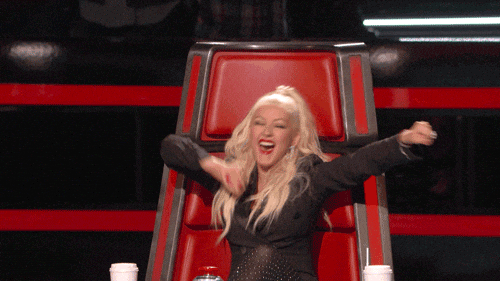 "I am writing to let you know we have reactivated your Upwork account.
Thank you for taking the time to submit your appeal. Upon further review, we have determined that we will be able to fully reinstate your account. Your account has been fully restored and you are once again able to submit proposals for jobs.
We appreciate your understanding and patience as we reviewed your account. For tips on submitting top-notch proposals, please check out 'Submitting a Winning Proposal on Upwork,' in our Hiring Headquaters by clicking [here] (https://www.upwork.com/hiring/for-freelancers/submitting-a-winning-proposal-on-upwork/)." – Upwork Trust & Safety
Congratulations! You must be jumping for joy after receiving the news that your account got reinstated, and it's totally fine. But don't be too complacent. Aside from not doing the same mistakes you did in the past, work on improving your profile and upgrading your skill set.
What should I do if I can't get my account reinstated?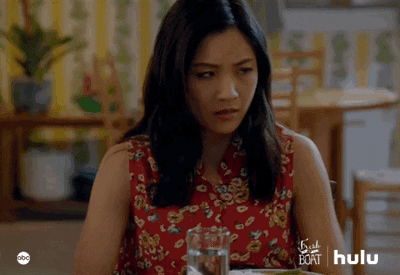 "I am writing to let you know that we have carefully reviewed your appeal and determined that your Upwork account will remain suspended.
We know this is not the news you wanted to receive, however at this point the appeal process is exhausted and our decision is final. If you have any open contracts you will be able to complete that work and receive payment through our site. You will not be able to submit proposals for new contracts, however.
We wish you the best of luck in your future endeavors. Please note that it is unlikely that we will respond to any future correspondence regarding this matter." – Upwork Trust & Safety
It happens. It's disappointing, but it happens and there's nothing we can do about it anymore. Move on.
You're likely not going to move on right away and go through the five stages of grief. Let me walk you through them.
Denial - I didn't do anything wrong, I didn't break any rules. What happened?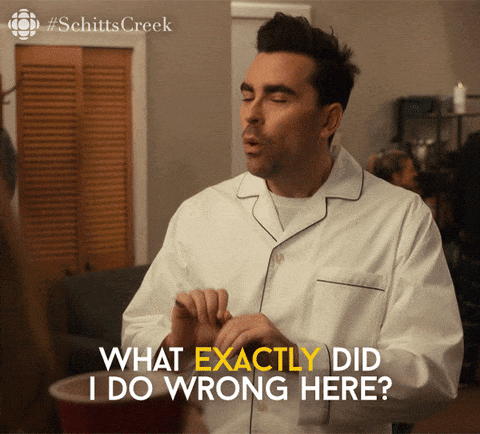 Anger - Kupal sila, ha? They won't reinstate my account? After all I've done for them. This is all Jason's fault - if he never convinced me that working online was so great I would be perfectly happy doing 'insert something else here'.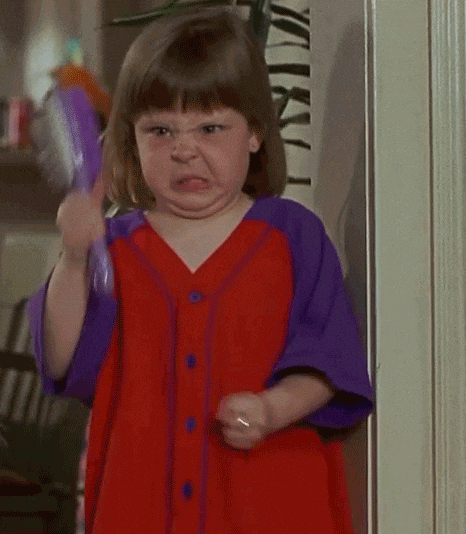 Bargaining - Let me just explain it to Upwork. Maybe if I tell Upwork X, my account will be reinstated. Maybe I can create another Upwork account...
Depression - How come this is happening to me and not to everyone else? Maybe I'm not good enough? Maybe I'm a failure? (totally not true by the way - we only fail when we don't learn from our mistakes and try again harder)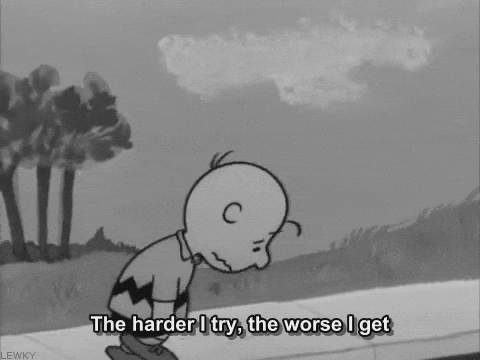 Acceptance - Okay, I now realize my mistake. I realize what I did wrong and I'll make sure not to do it again. Upwork may or may not reinstate my account, but that won't stop me from trying on other platforms. If they reinstate my account, great! If they don't, that's okay. VABootcamp.ph has tutorials for onlinejobs.ph, freelancer.com, and Hubstaff talent and there are even other online opportunities. I'll make sure not to repeat the same mistakes that I did with Upwork when I apply for jobs on these other platforms. I'll watch the tutorials so that when I apply for jobs, I will have a better chance of getting hired. I know that if I learn from my mistakes, adjust, and most importantly, not give up, I'll find a way to succeed.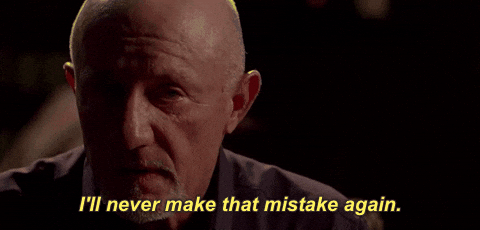 It isn't easy, but it's worth it.
Want a course that will guide you on your freelancing journey every step of the way? Get started now by signing up to the VA BOOTCAMP COURSE here.