More than a year into this pandemic, we have experienced doing a lot of things online in the comfort and safety of our own homes. Many have started working remotely to avoid the hassle and risk of commuting. We have learned to get our groceries online and have them delivered straight to our homes. Even medical check-ups are being done online. All these, just to be safe during this pandemic.
And our kids' education is no exception.
Online classes were received with much confusion and doubts by a lot of parents. In its first year, schools have to conduct a lot of orientation and webinars for parents and children to be prepared for the new norm. During the first few months, kids and parents alike experienced a few mishaps during the classes, not to mention the internet issues that many often encounter. Imagine having an examination in the middle of a typhoon! And oh, there's the power outages too! Talk about lots of adjustments, right?
Nonetheless, the children and parents were able to adapt and survive the whole school year all through the help of their gadgets. Even the graduation pictures and graduation rites were done online. I should know, my eldest had her first graduation experience through our laptop screen.
Online classes as VA training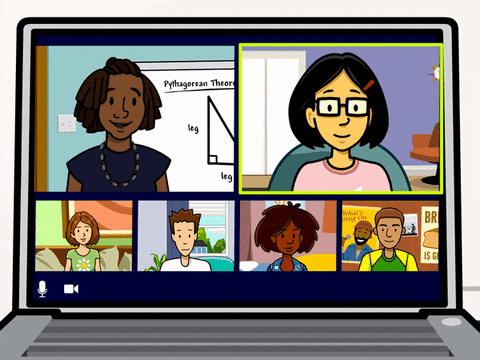 And now that we're in the second year of distance learning, I can't help but notice how much my kids, and even my co-parents, have become more adept in using different online tools.
As a Virtual Assistant or VA, I am familiar with most of the apps and tools that my kids use in online school. But I am amazed at how my co-parents, most of whom claimed they are not that tech-savvy, were able to quickly learn how to use them as well. It just proves that parents can do anything for their children. And as it turns out, the online classes have consequently provided parents with the most basic VA training.
Online Classes vs. VA Work
So how exactly are online classes similar to VA work? There are 5 comparisons we can take a look at. Let's break it down, shall we?
1.       Your Kid and Your Client
Yes, they're the boss alright! You hear your name being called multiple times within an hour. They demand a lot from you: dress them up, prepare their breakfast, arrange their books, and fix their gadgets if they ain't working right.
While VA clients aren't exactly like your kid per se, you're still there to assist the client in any way you can: set their appointments, prepare the documents, book their hotel room, research on a product for their business, purchase a gift, etc. – all these on their behalf.
2.      Laptop and internet requirements for Online Classes and VA Work
With the shift to online classes, gadgets and internet speed became two of the most essential items in a student's requirements checklist. The gadget (laptop or tablet) should be able to handle the online tools to be used. The internet speed should be able to cater to the real-time daily class video sessions where lessons and interactions are done.
In the VA world, clients post job openings with laptop and internet requirements too. Most meetings are being done through video calls where you can interact virtually. There are also client tools that would require more power and storage from your laptop. With inadequate laptop or internet speed, a VA cannot deliver the work expected of him/her.
3.      Online Video Classes and Client Meetings
Orientations, graduations, and of course, daily online classes are being conducted through video calls. The main tool used for it is Zoom, although we also sometimes use Google Meet as a backup. During online classes, kids get to see their teachers and classmates. They can share their screen and do annotations to keep the discussions more interactive. Recitations and performances can also be recorded as needed.
Zoom is also the main video call platform being used in VA work. There are tons of other platforms, but Zoom is the most basic one. Most interviews and meetings are done through it. Being comfortable with video calls also gives you the confidence to ace those client interviews and win those jobs.
4.      School and Work Task Calendar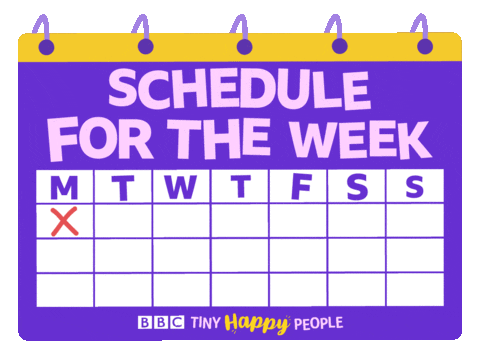 If you're a parent of a preschool or grade school student, you're most likely very much involved in your child's school activities. This means you have a calendar somewhere to manage submissions of assignments, projects, and any other tasks. I have a preschooler and a grade-schooler. You can imagine my whiteboard calendar overflowing with their school tasks.
VAs also do calendar management for their clients. They update meeting appointments and tasks for both the client and the business. Aside from the usual calendar, VAs are also trained to make use of online tools such as Google Calendar and Trello to manage all of the tasks more efficiently.
5.     Online Submissions and Social Media Management
With younger kids, parents will need to manage the chat conversations with teachers as well as the assignments and project submissions. Announcements, reminders, and other dialogues are usually being discussed through Facebook messenger, while task submissions are mostly submitted online through platforms such as Google Classroom and Moodle.
Similarly, CEOs or solo entrepreneurs need to manage their social media postings and chat conversations. But since they don't have the luxury of time to do that, they pass this work on to their VAs. Hence, VAs also manage social media profiles for their clients. Though there are no assignments that need submission, there are still social media contents that need consistent posting on the client's social media page.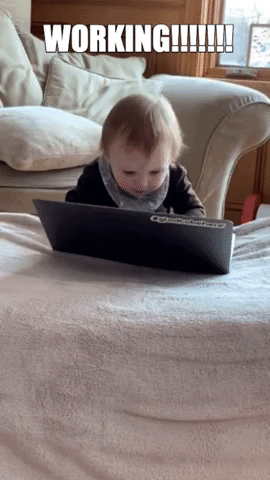 You see, these are just the simplest VA training you can take advantage of if you have a child who has online classes. If you actually think about it, your kids (given that they have already experienced a year into online school) can be VAs themselves!
Based on my own experience, I can leave my children while they are having their classes online. They can join the Zoom meetings on their own, do annotations when called by their teacher for recitation, check their Google and whiteboard calendars for their schedule, and prepare and clean up their books before and after their classes.
I can even recall my kids waking up at the sight of me working on my laptop. One time, they took over my headset to have a chat with my client. That's how comfortable they are with video calls.
While this training is of course free at the expense of your child's tuition fee, we must also remember that these are just the basic training. They are meant to be as simple as they can be so even the youngest one in the class (or the oldest guardian to a student) can follow the instructions.
If you would like to take VA work seriously and have a greater edge of knowledge compared to others, you can take your training to the next level.
How? You can either do it yourself or take online courses.
Doing your own research and finding different tutorials is like doing trial and error. While this is feasible, it will take a lot of your time and patience to implement.
It's highly advisable to take advantage of well-thought-out and proven online courses such as the VA Bootcamp. And yes, I'm a proud graduate of that course. What I've learned through it, I was able to implement not only for my VA work and client but also in our daily lives. And yes, even in my children's online classes.
I was able to create Google Calendars for my kids' class schedules. This makes it easier for them to know their schedule once they open their laptops, making them more independent. I was also able to create Trello boards for the activities that my children have, putting labels and due dates so I can manage them well. There are a lot more tools that were taught in-depth in VA Bootcamp that have been beneficial to me in a personal and professional aspect.
What can we (as parents) learn in these online classes?
This pandemic may still be a long way to go, but that doesn't mean we can't keep up or be resilient with it. Schools may mean Zoom and Google classrooms for the next few years, but that doesn't stop our kids from learning. Physical classrooms may still be far from reality, but virtual classes still provide learning, laughter, and interactions between students.
May our kids in their online classes be able to teach us a lesson in life: that we may still continue to learn and grow despite the circumstances.
And if you are a parent to a child having online classes, give yourself a pat on the back. It may have been very challenging, but know that you are doing a great job at it. Adjusting to the new norm and learning all those tools are already great progress for you.
Whether you choose to push through with being a VA or not, know that assisting your child through his/her education during these hard times is already an achievement you can forever be grateful for.
For more information about the Virtual Assistant Bootcamp courses, you may check them out here.