Buying your first-ever laptop is exciting.
You're choosing not just a tool, but your partner-in-crime when working from home, enhancing your online skills, and so on.
Walking into a computer shop, however… it can get stressful!
First, you don't want to go over the budget.
Second, you understand NOTHING about the listed specifications. You might be on a budget, but you don't want to just choose the cheapest laptop and regret it later on right?
Don't worry.
In this blog post, I will help you understand the things you should look for in laptops.
I'll also share a list of decent, entry-level laptops I found at the mall that fits a P20K-ish budget.
If you just want to see this list right away, you can just download our Budget Laptop Guide Printable.
Okay? Let's get started…
Understanding the Specs
First things first, we'll stick with Microsoft Windows laptops. It's almost impossible to get a usable Macbook under P20,000 and using any other operating systems can get tricky.
Now, here are important things to consider when getting a budget laptop. In order of importance:
RAM
CPU
Keyboard and Touchpad
Disk space
Size and Portability
RAM on Budget Laptops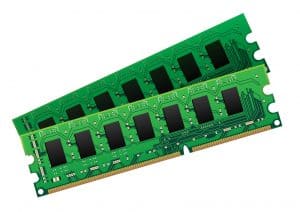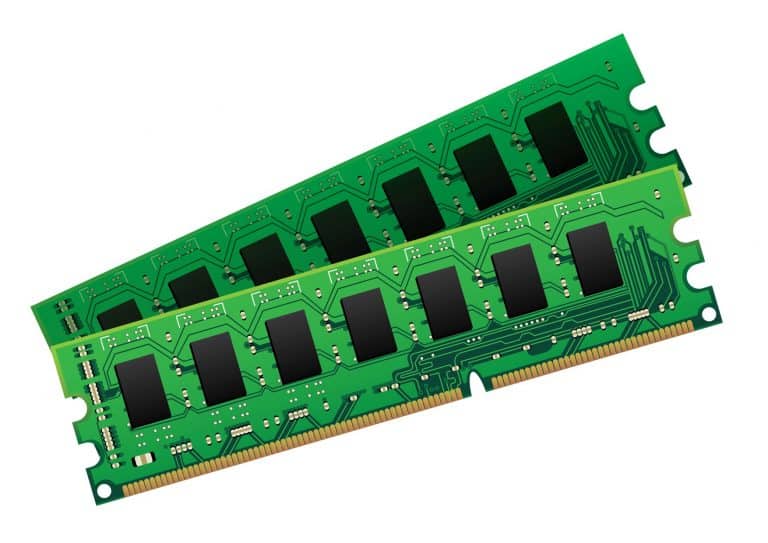 RAM and CPU go hand-in-hand. These usually determine how fast your computer will be.
Using a simple analogy, CPU is how fast your computer runs and RAM is how much it can do while it's running.
So if you have a fast CPU but not much RAM, your computer will be fast but can't multi-task. If you have a slow CPU but a lot of RAM, you can multi-task, just very slowly.
That means there needs to be a balance between the two, especially if when choosing budget laptops.
How fast do you need to work? How many tasks will you be doing at the same time? Those are the ultimate questions.
Cutting right to the chase, I'd recommend 4GB of RAM to do basic freelance work.
2GB is usually enough if you can tolerate your computer slowing down. With 4GB, you'll barely notice when it does slow down.
CPU on Budget Laptops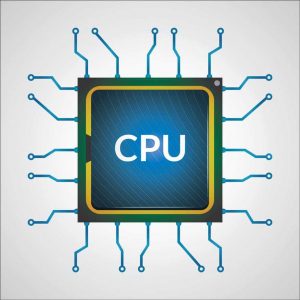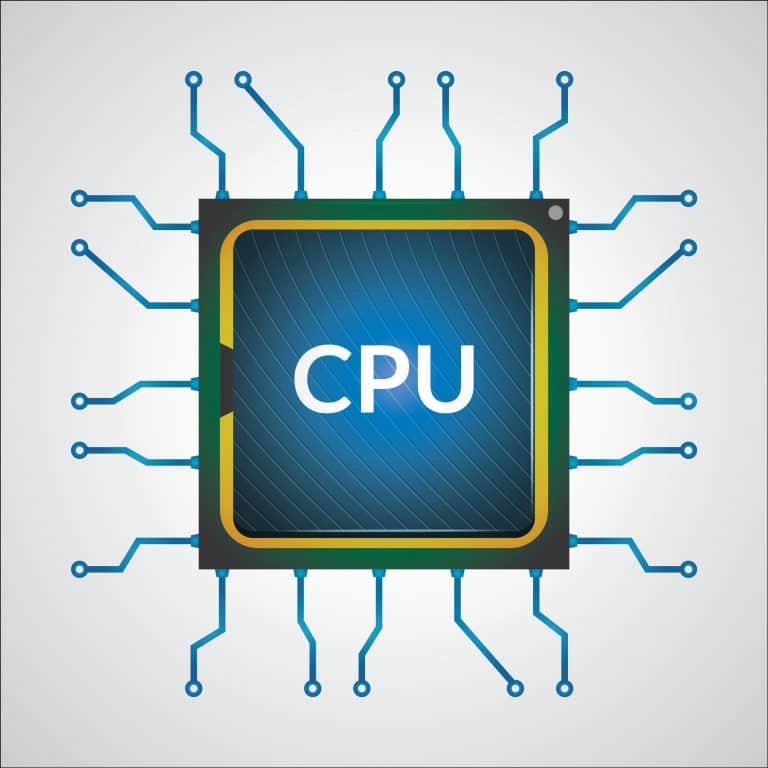 Remember how CPUs go hand-in-hand with RAM?
Choosing CPUs, though, won't be as straightforward as choosing RAM. There are literally hundreds of different CPUs out there.
As a general rule, you should be ok as long as you're buying something made in the past 3 years.
(You likely won't need something super fast unless you're a video editor or some intense gamer, in those cases P20,000 is won't be enough.)
You can choose from Intel Atom, Celeron, i3, i5, and i7.
Their competitor, AMD, also has equivalent products. It won't really matter what you get as long as it's recent.
Cheap CPUs perform well enough, nowadays, for basic freelance work.
You might have had bad experiences with Intel Atoms in the past, but believe me, the Atoms of today are different from the Atoms of 5 or 10 years ago.
In fact, I used a laptop with a modern Intel Atom processor (when I was starting out) and it served me just fine.
Keyboard and Touchpad on Budget Laptops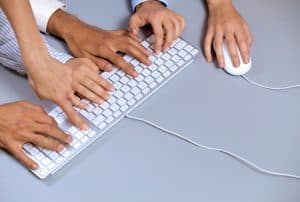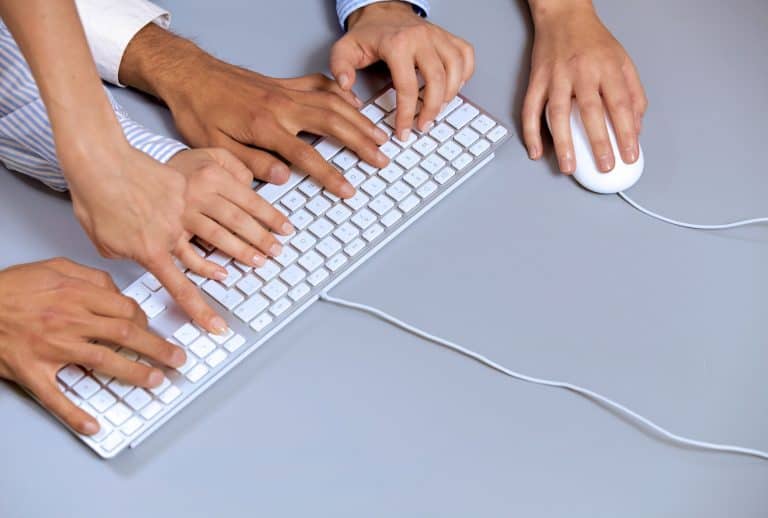 All freelancing work involves typing.
I'd recommend test-typing on a laptop's keyboard, checking if its comfortable enough and doesn't hurt your wrists. (Wrist strains are terrible and will stop you from working.)
Actually, keyboard comfort usually goes hand-in-hand with screen size.
The bigger your laptop, the bigger and more comfortable your keyboard would be.
At a minimum, I'd use an 11′ laptop with its keyboard covering almost the entire width of the laptop. Anything smaller than this will be tough to use properly.
For the touchpads, most ones at this budget are bad – really bad, to be honest. Which is why I recommend getting an external mouse, instead.
Any mouse would do and trust me, you'd be more productive than forcing to use a cheap touchpad!
Disk Space on Budget Laptops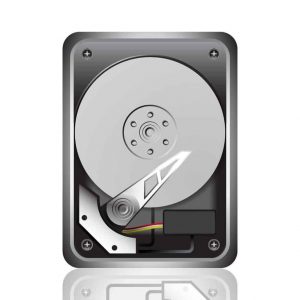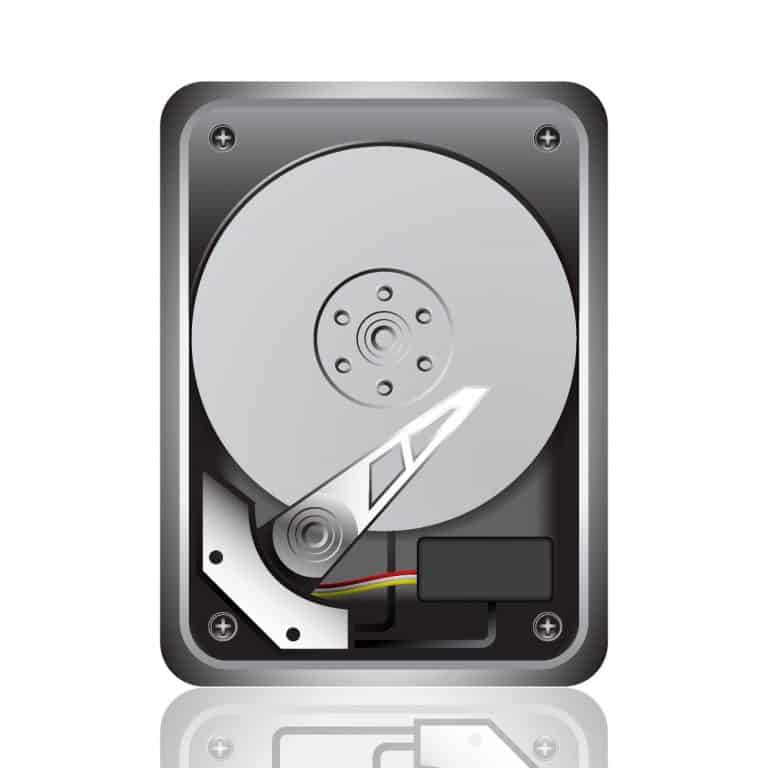 You might wonder why disk space is so low on my list.
While I agree that it's important, you won't actually need a lot of disk space for most of your freelancing work.
If you want to save thousands of songs or movies on your laptops, you can use USB drives and cloud drives (like Google Drive) for storage. Anyway, doing freelance jobs is our TOP priority right now.
There are two types of disk storage: SSDs and HDDs.
The main difference between the two is price and speed. SSDs are much faster than HDDs, but are more expensive for the equivalent storage space.
But for me, SSD is the way to go.
Again, you don't really need a lot of disk space to get work done so the speed difference will be worth it.
Space-wise, I'd say that the absolute minimum will be 32GB, preferably 128GB or more.
Even at 32GB, you can install Windows and a few important apps needed to get work done.  You'll be able to save some files, too (just not lots of pictures, music, and videos).
Size and Portability on Budget Laptops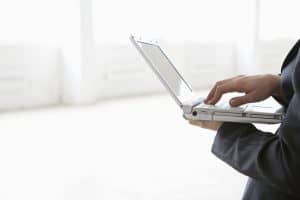 I'd recommend that you get at least 11 inches, due to the keyboard size.
Anything bigger is up to personal preference. I know some people who use a minimum of 13′ and some 15′.
But you have to remember that the bigger the computer, the more expensive it is. If something is big and cheap, then it's probably old.
Weight is also a factor that goes along with size. Good, portable laptops can be expensive.
If you'd be working outside a lot, your best bet for a portable laptop would be 11-inch ones.
What Laptop I Use
I actually have both a desktop and a laptop. The desktop I use for video editing and the laptop I use for almost everything else. Unfortunately, the laptop I use can't be purchased in the Philippines, but I got it for $250, right around P12,000.
It's the 11′ Acer C720 which has an Intel Atom Quad Core processor, 4GB of RAM, and 128GB of storage. It's not the most powerful laptop available, but I can do everything I need with it – including edit videos and pictures. However, it runs slowly when editing videos, which is why I use my desktop for that.
UPDATE: I have actually upgraded my laptop thrice from the time I wrote this post. Freelancing allowed me to save money and I no longer use a budget laptop now (yehey!)
After the Acer C720, I used the Lenovo Thinkpad X250 then switched to their X1 Carbon after a year.
Since my work requires a lot of video editing now, I upgraded very recently to a Dell XPS 15 9570.
Window Shopping Time!
UPDATE: Two awesome years have passed since I wrote this guide and I realized that my original recommendations are now outdated.
So, we checked out the malls and looked through several budget laptop options.
To save you time, I've narrowed down 5 entry-level laptops that fit our criteria. These should help you get you started with freelancing.
Take note that most computer shops give discounts when you pay in cash. If you want to save money, you might want to consider paying in cash. I'll note the cash prices I got for each item, just to give you an idea.
1. Acer ES1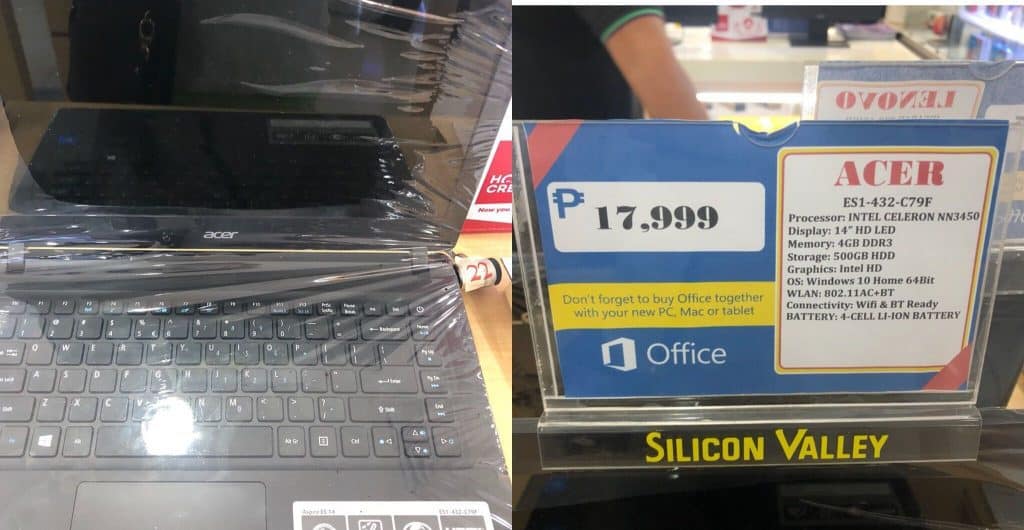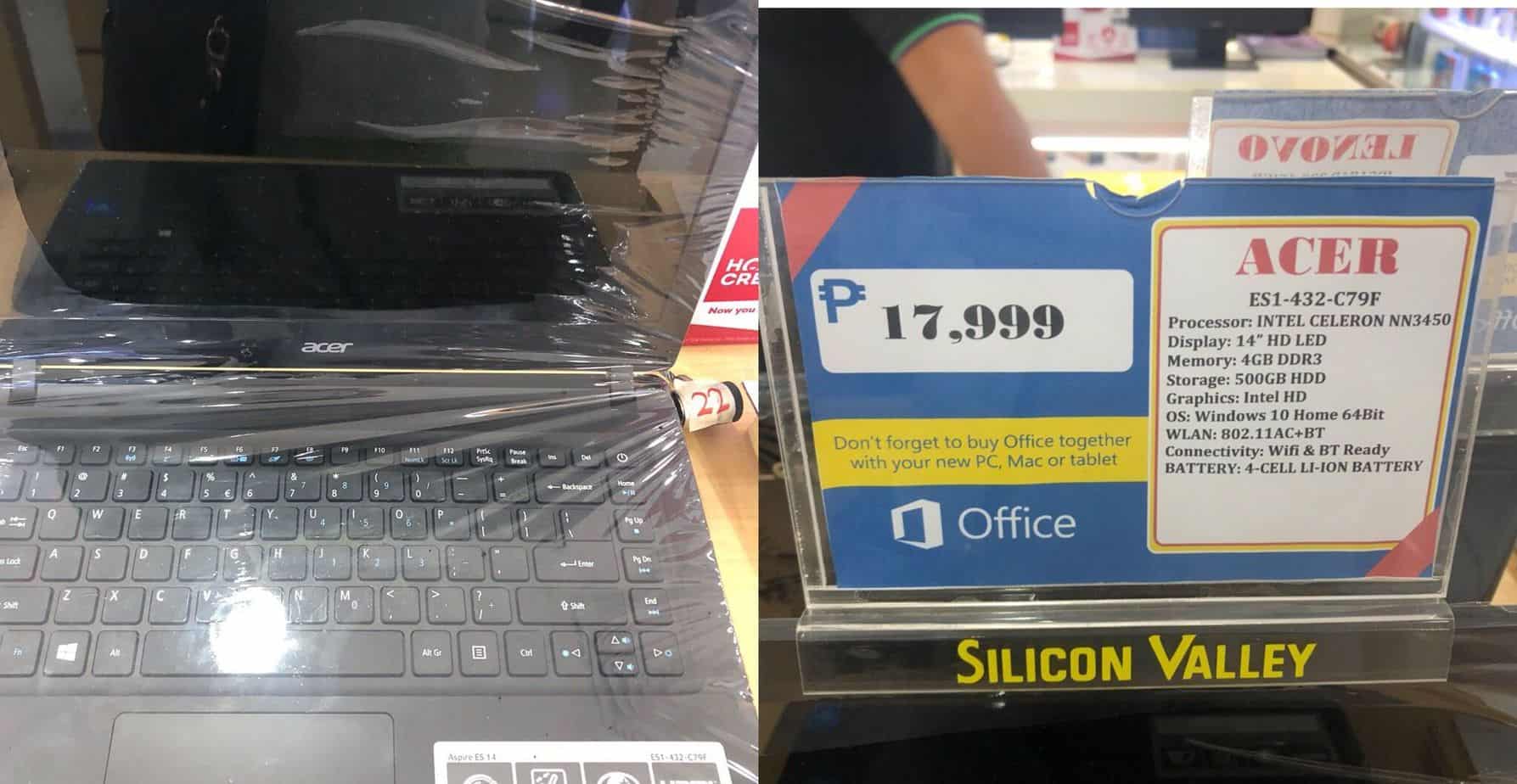 2. Asus X441NA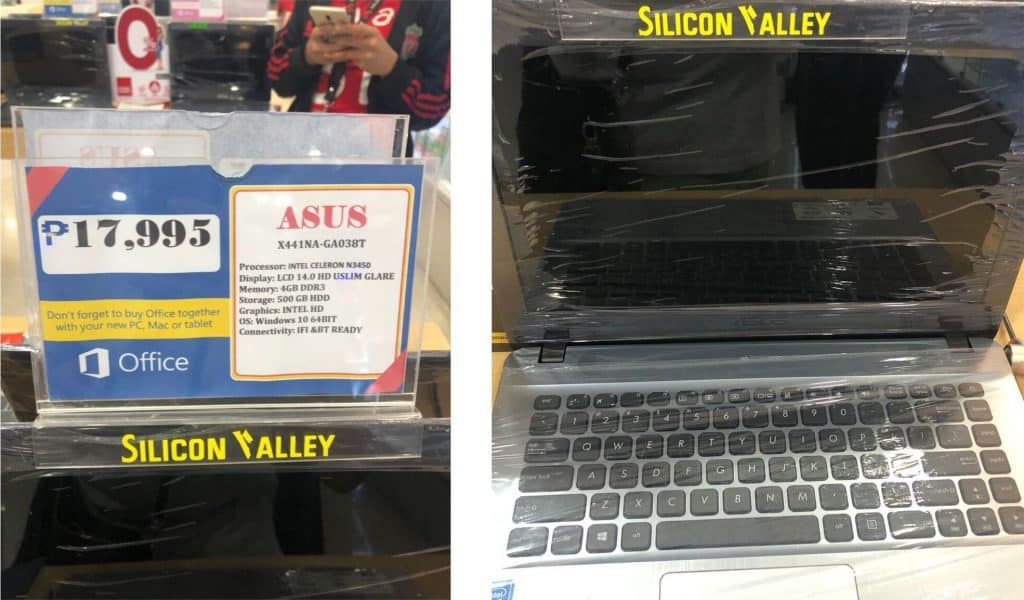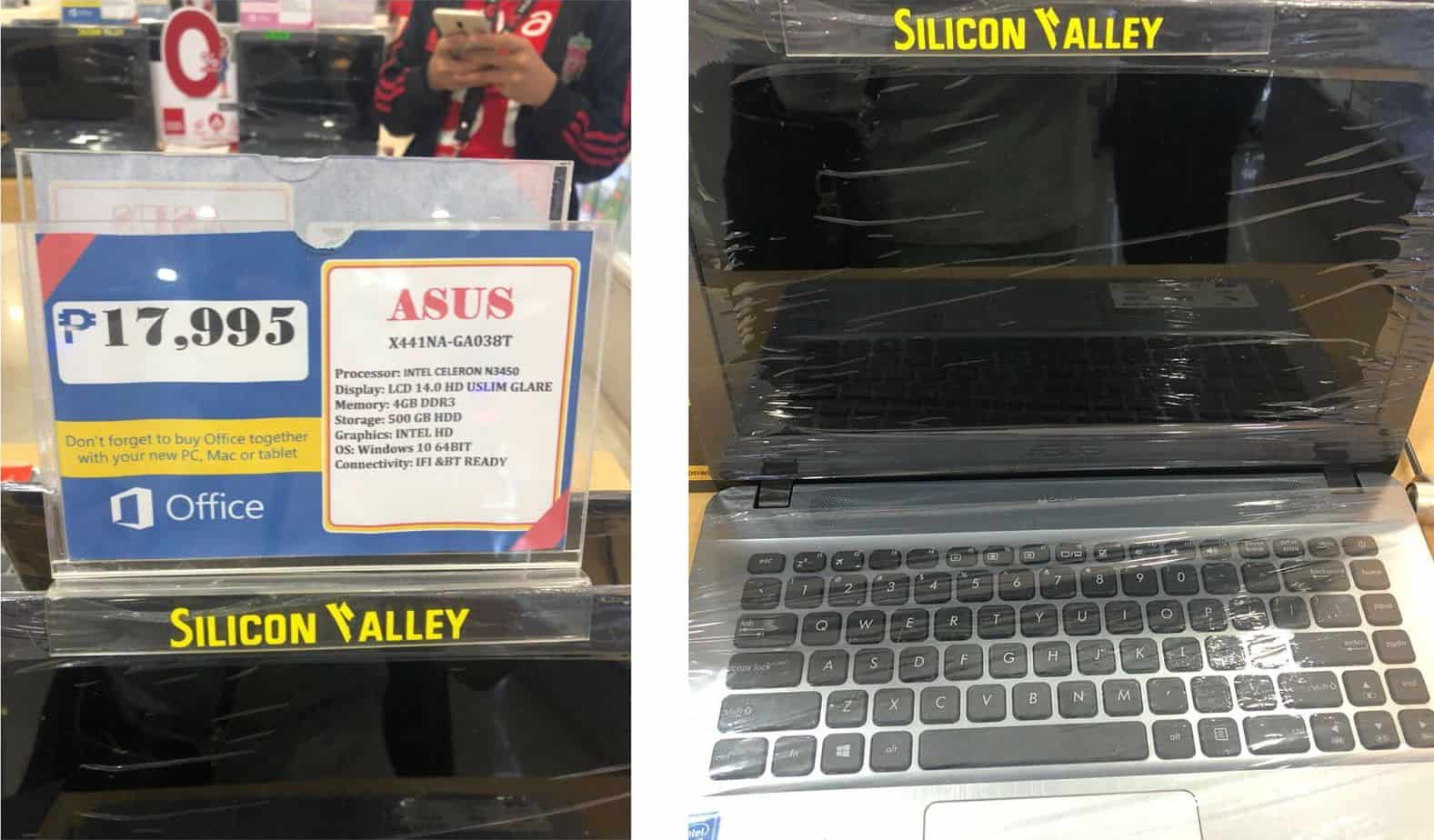 3. HP 14-bw053AU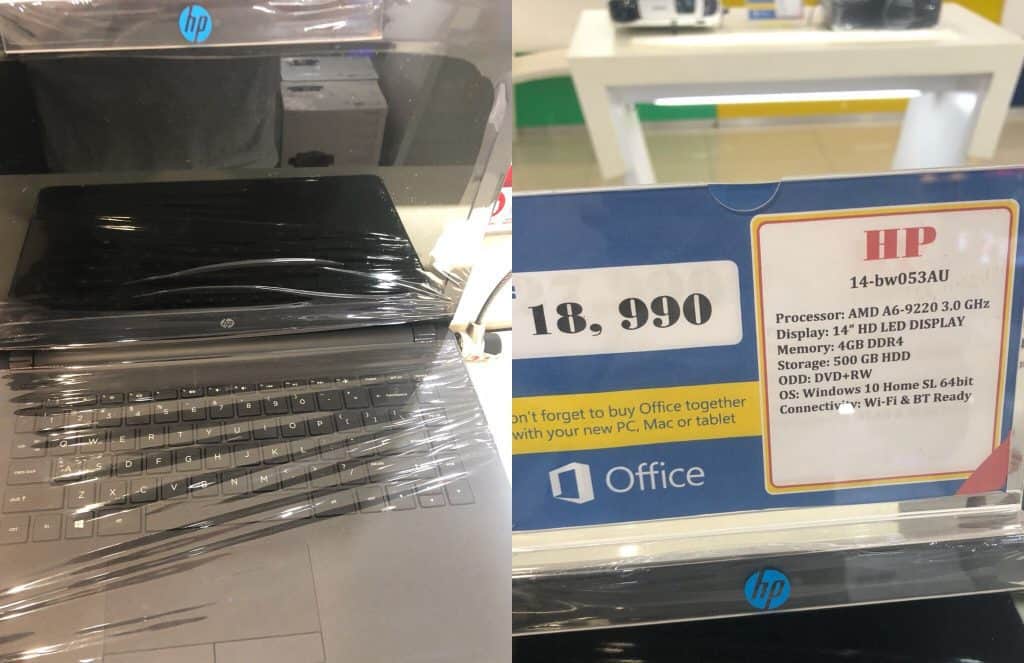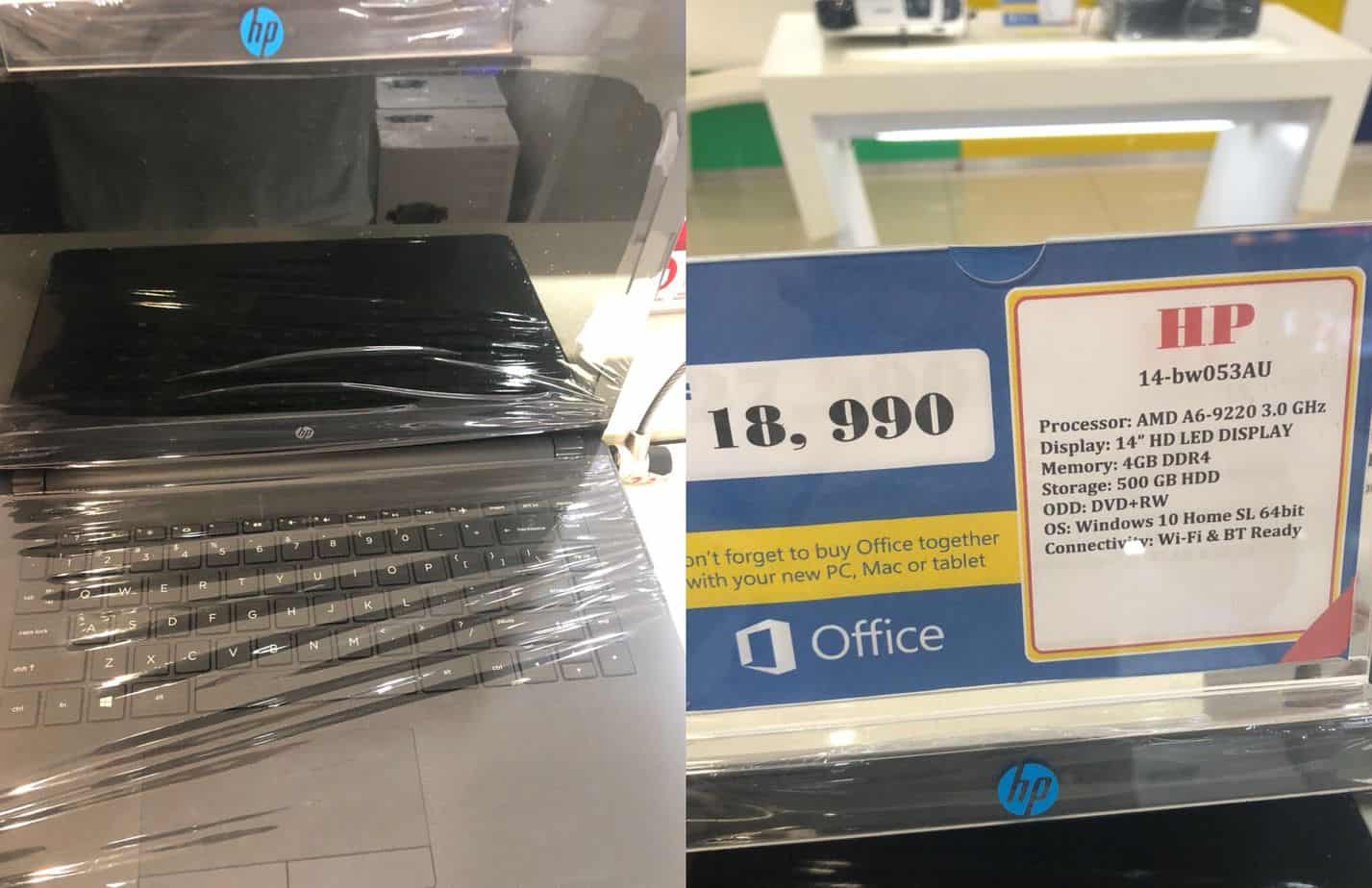 4. Lenovo Ideapad 330 (A)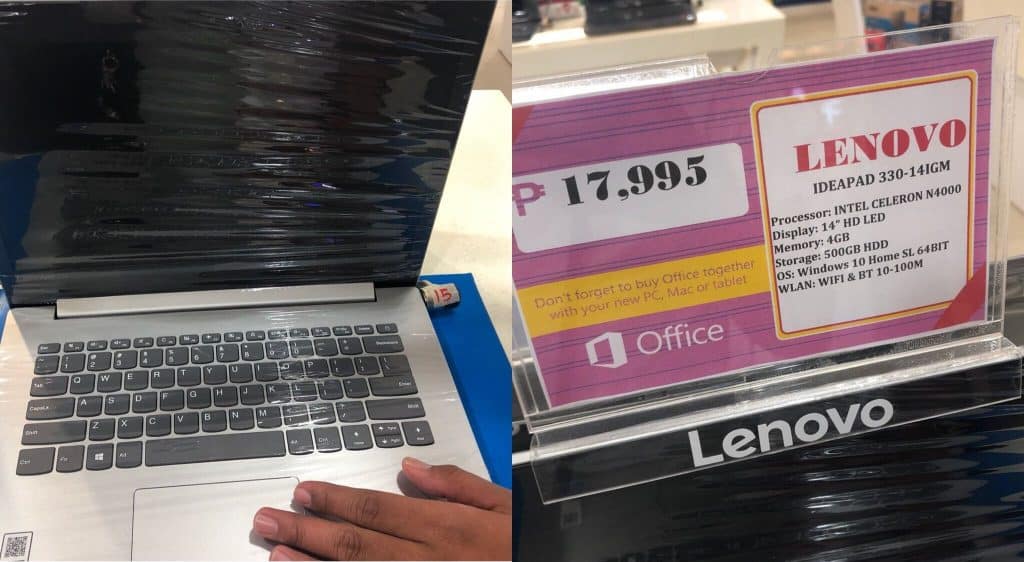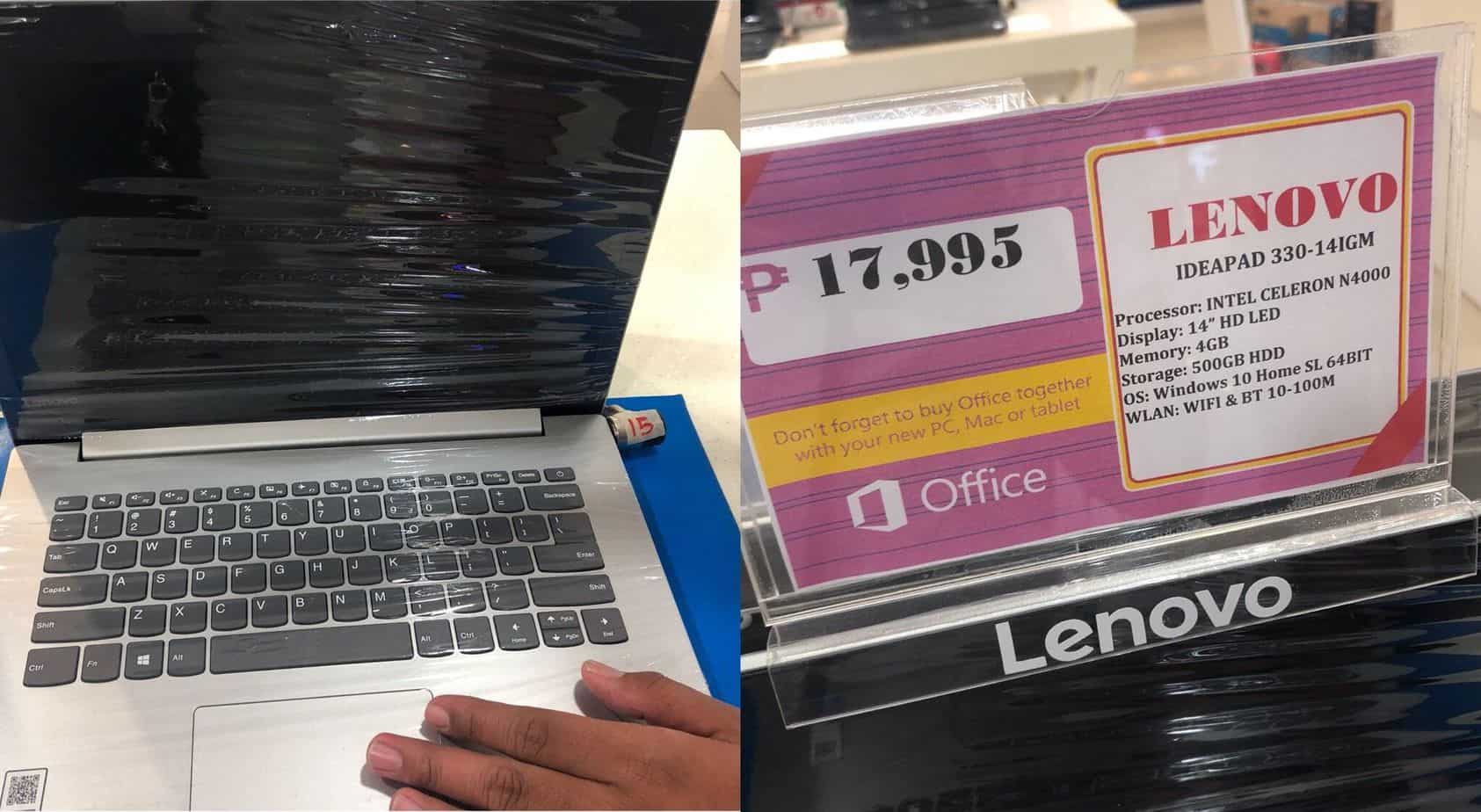 5. Lenovo Ideapad 330 (B)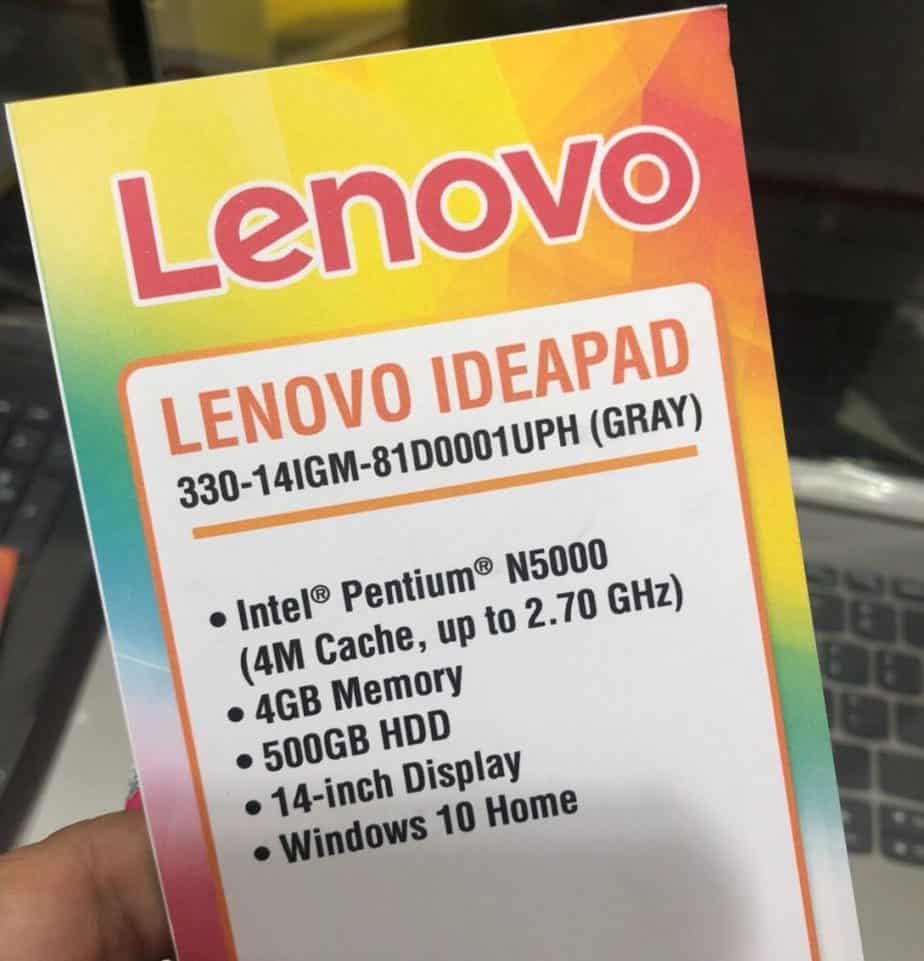 Runners-Up!
Here are two models that are slightly over the budget but are still good.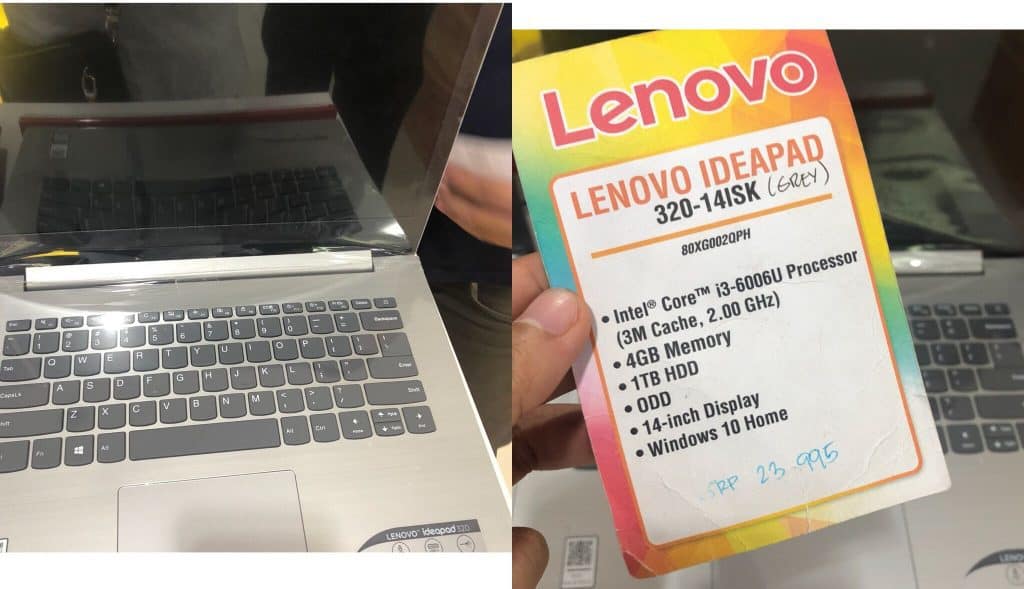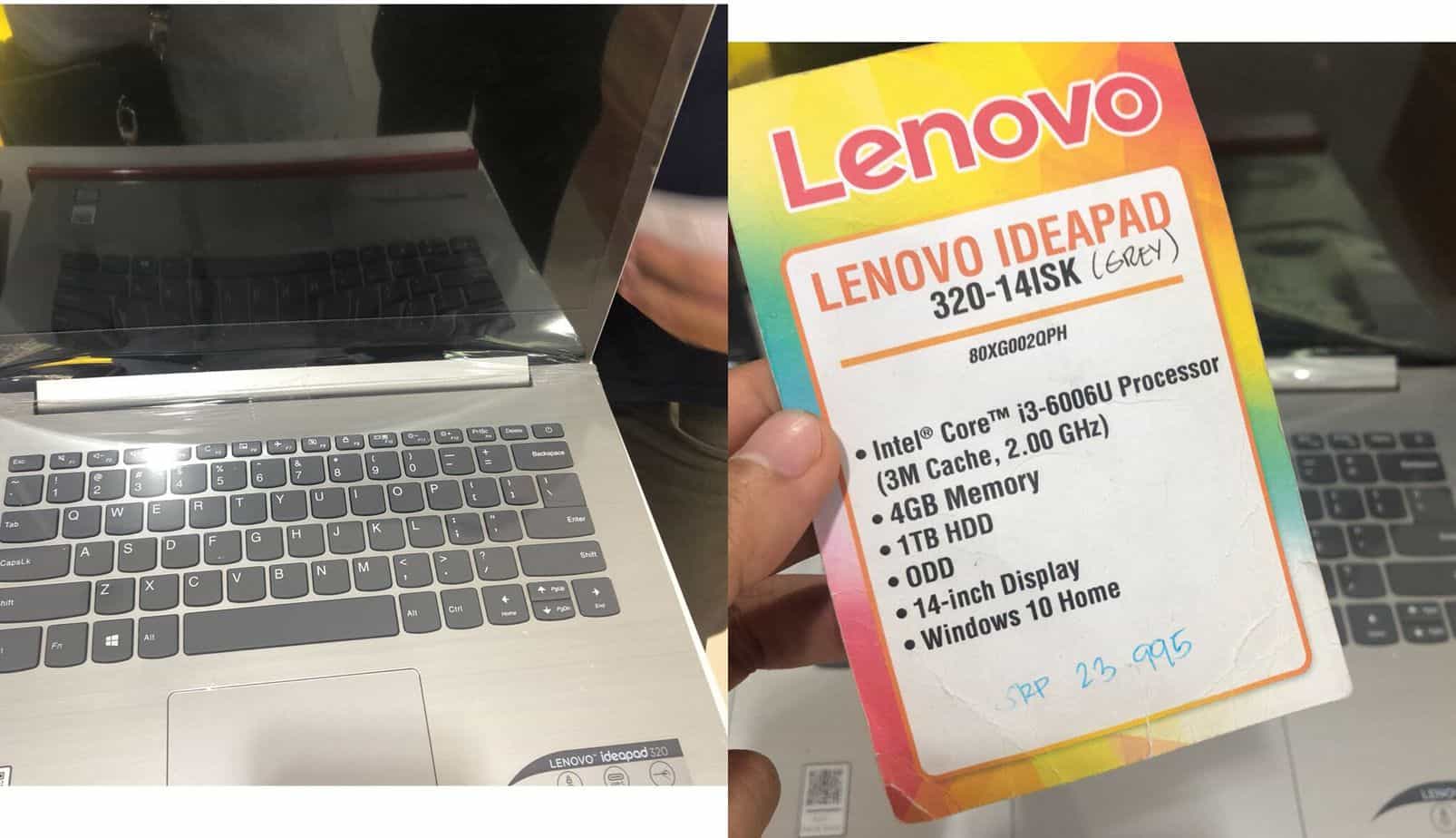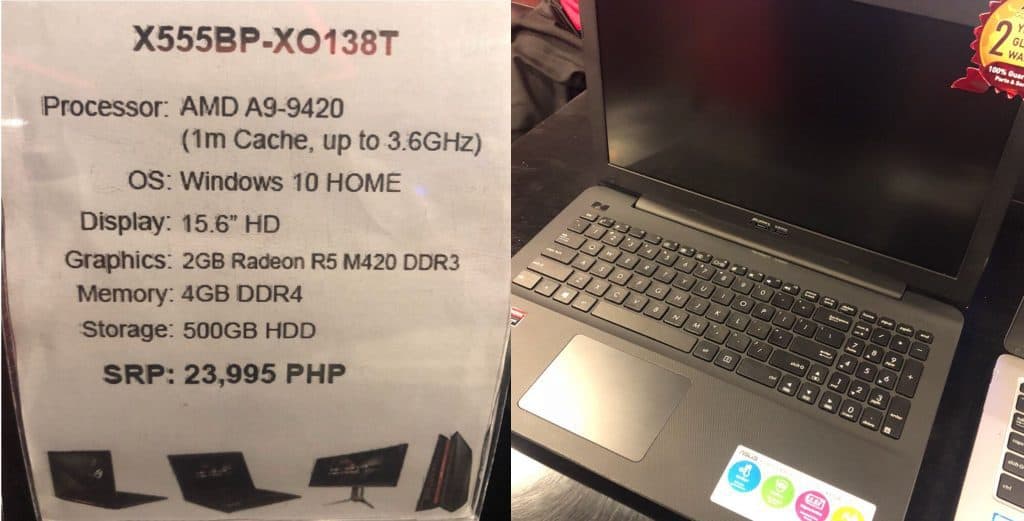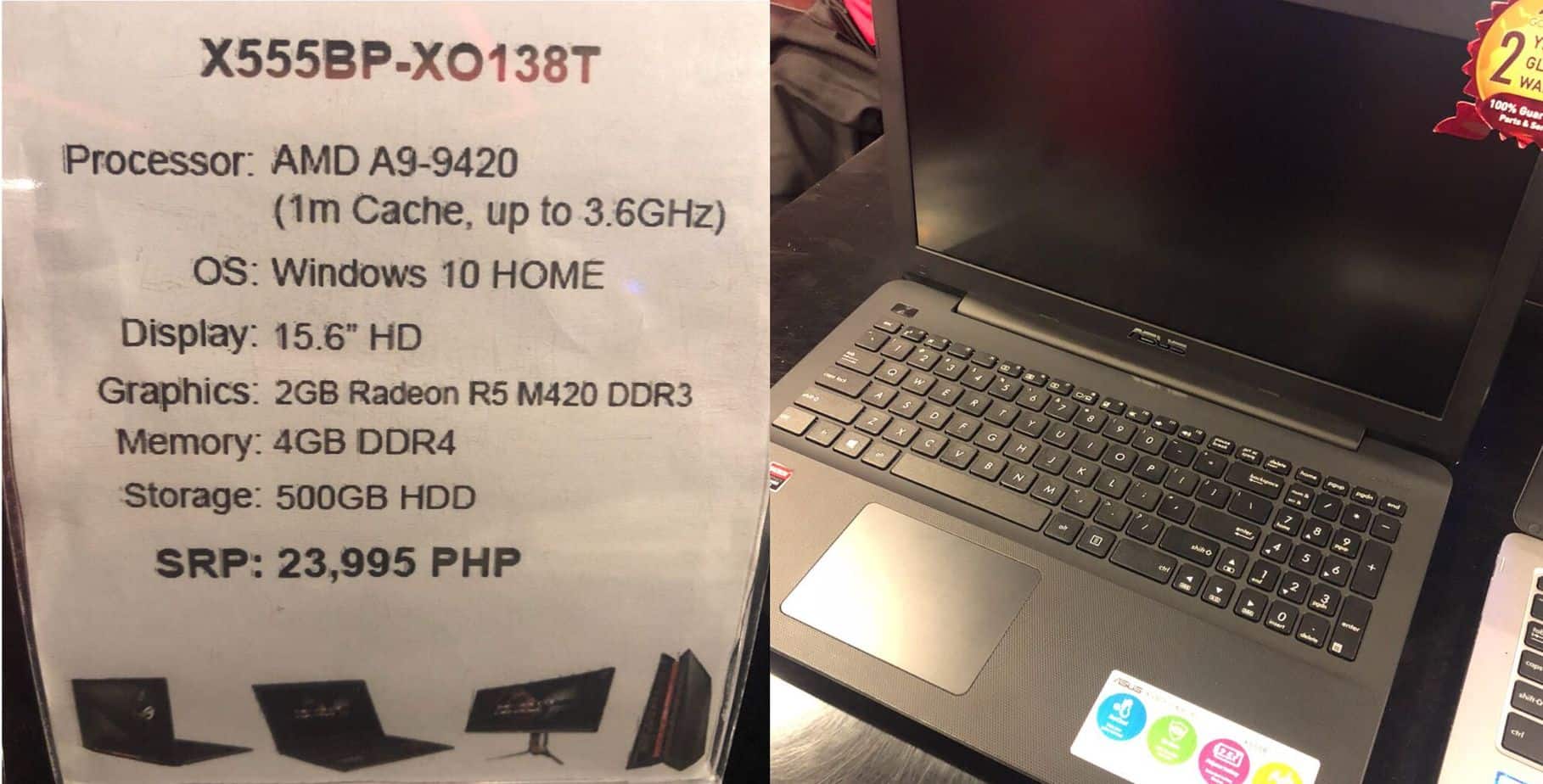 There you have them! That's our list of recommended budget laptops for new freelancers.
I hope you found this guide helpful and made your decision-making easier.
If you have more questions or clarifications, please write them in the comments below and I'll do my best to answer =)
See you around!