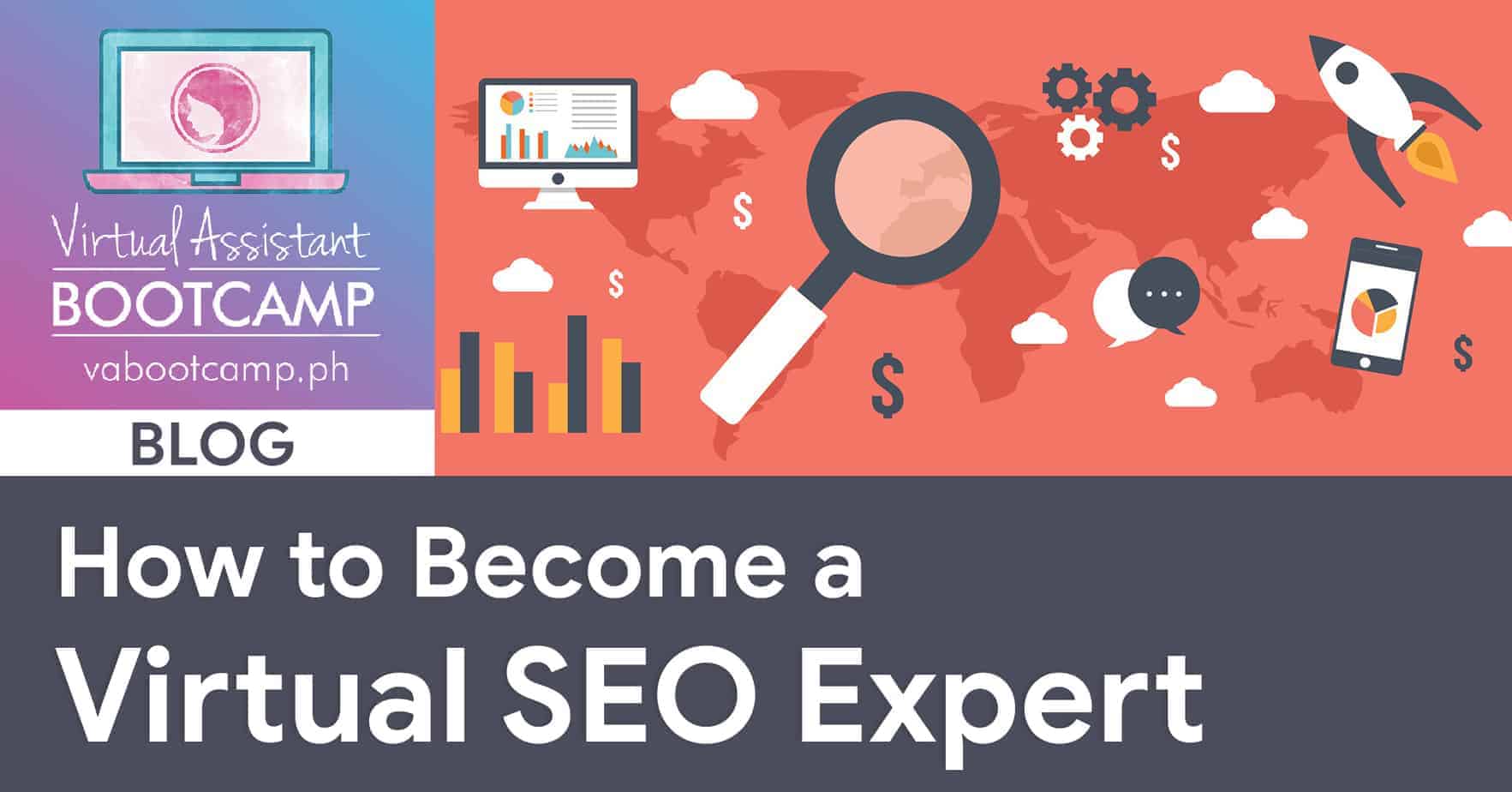 One of the many benefits the internet brought to the modern workforce is the ability to work remotely and apply for jobs from virtually any part of the world.
Search engine optimization (SEO) professionals are no different – the use of telecommuting software like Jira, Trello, Zoom, Slack, and Skype enables you to become a virtual resource, i.e., available for hire anywhere around the world.
A quick search of 'remote SEO specialist' jobs reveals the following results: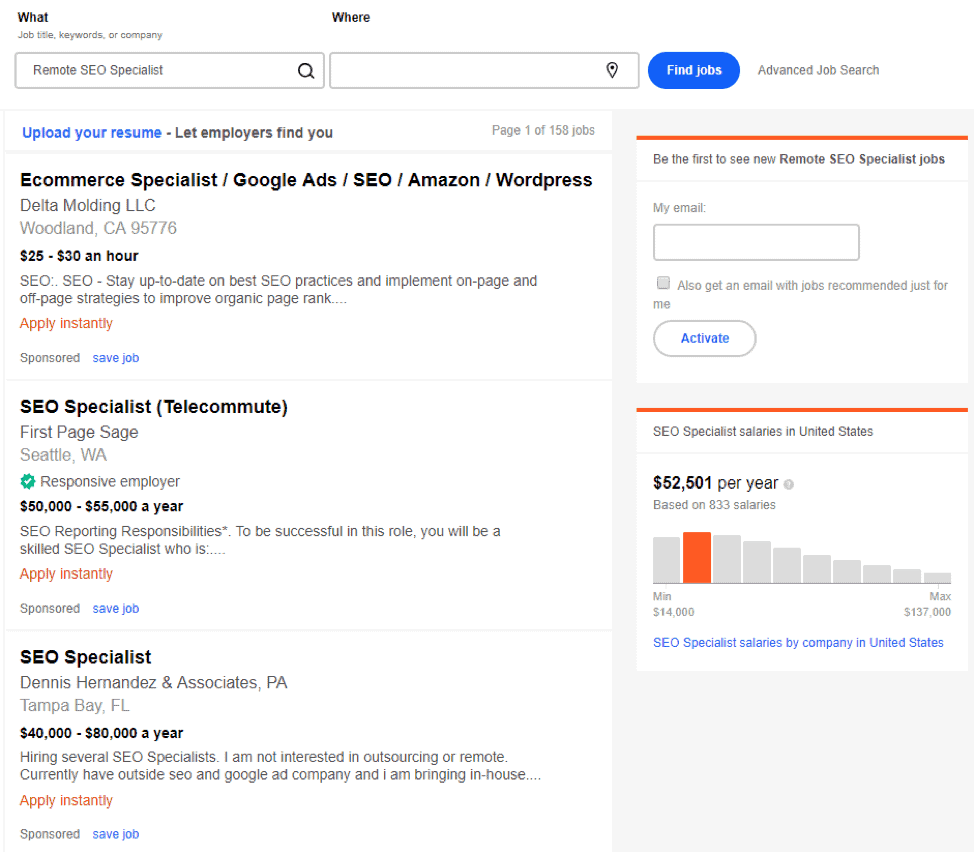 That sounds lucrative.
After all, SEO strategies are the same whether you work out of New York or Manila, but the dollar will take you farther in the Philippines since the cost of living in New York is also much higher than in New Delhi. Your lifestyle can border on ostentatious and extravagant if living in Manila.
But how do you become a virtual SEO expert? Let us shed some light.
Understand What Google (and Other Search Engines) Want
SEO is the process of increasing both the quantity and quality of web traffic through organic search results (source: Jumpfactor). You accomplish this by understanding search engine algorithms and, in turn, boosting your rankings in the process.
This task sounds relatively straightforward, but the reality is far from it. Since Google (and other search engines) don't publish what the algorithm uses to rank definitively, the best chance we have is to make accurate predictions.
Here's what a group of experts came up with as the major factors: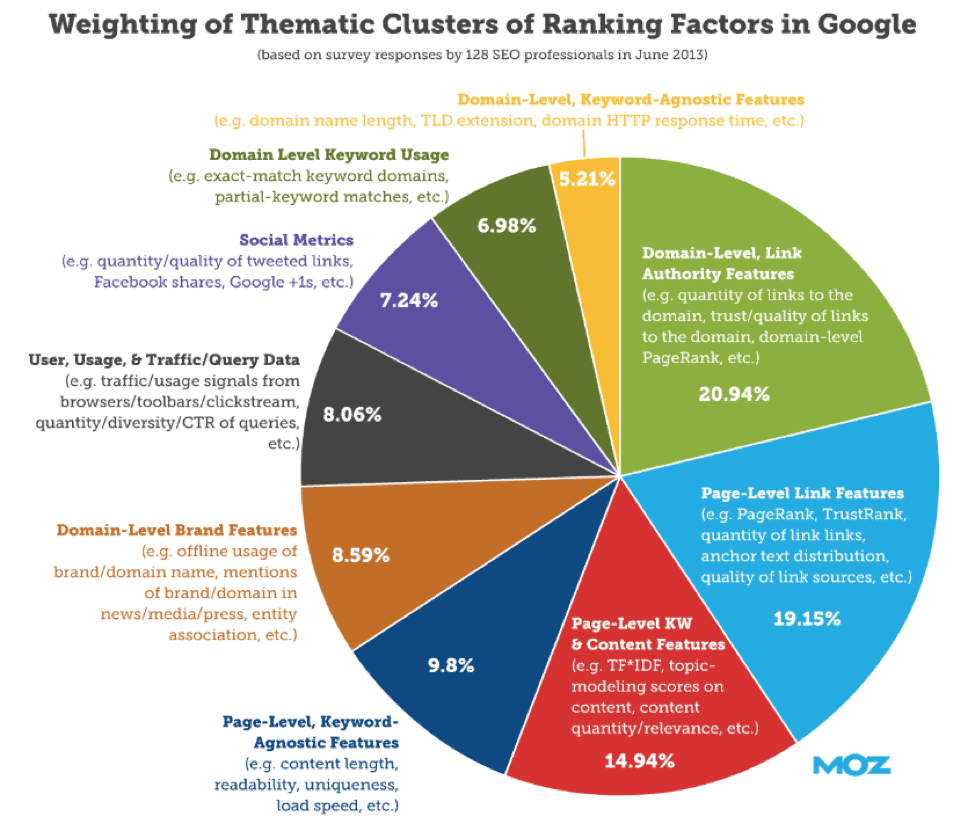 Yes, this is complicated, but for a good reason. If understanding SEO was easy, then anyone could become an expert. However, there would be no inherent value in perfecting the art.
Moreover, Google's competitors will get a quick leg-up if Google makes its ranking algorithm public knowledge. In effect, SEO is a cat and mouse game, but there are ways to figure it out.
Now let's go a step further and chart out two key approaches you can use to understand the art better.
Keywords
The meat and potatoes of any well-crafted SEO campaign is the ability to rank for keywords that are relevant in your niche and industry.
For example, if you're an SEO professional in the managed IT industry, then you're going to have to try and target keywords like 'cybersecurity,' 'endpoint device management,' 'remote printing,' 'network administration,' and more.
This process must not be a shot in the dark. SEO means you look at actual search volumes and keywords to outrank the competition. As an SEO professional, you must ask the head of marketing to develop an in-depth buyer persona framework before starting keyword research.
Buyer personas are a fictional representation of your target customer. Creating one may not be your job as an SEO expert, but these personas are critical for fulfilling your role.
Besides various characteristics of your target reader, these personas will also provide insight into the potential questions and key phrases that your targets search online.
Use that information and plug it into third-party tools like Ahrefs, SEMrush, and Keywords Anywhere (pro-tip: this last one is free!).
Remember, your task is to make it easier for search engine algorithms to crawl your site. Adding relevant keywords will help the crawler determine the niche or focus of your website. In turn, this will contribute to raising your search engine results page (SERP) ranking.
On-Site SEO Factors
A key facet of B2B inbound marketing is on-site SEO.
On-site SEO involves keywords, but keywords are not the only issue — on-site SEO also consists of the following:
● Page Titles: Each landing page and blog post on your site should have a unique title (preferably in H1 format) that includes the relevant keyword for that page.
● Meta Descriptions: These descriptions are a way of telling the search engine, via targeted keywords, what the page is trying to achieve and the content it includes.
● Meta Tags: Inserting a set of keywords in your pages.
● URL Structure: Search engine friendly URLs also help the algorithm figure out what the subject matter of the web page/post.
● Keyword density: Relevant keywords are essential, but you can't just sprinkle them liberally on your content. Instead, aim for a keyword density of 2-4% (that's 2-4 keywords for every 100 words of text). Finally, we recommend writing in a natural and conversational tone.
● Image SEO: Images are another way of driving traffic to your webpage, but if you don't bother to include keywords inside the image descriptions (i.e., the alt-tags), you'll miss out on easy search traffic opportunities. Algorithms can only crawl text, so make sure to include keywords for that vital SEO juice.
Conclusion
SEO is a vital component of improving demand generation. And as the go-to SEO expert, you must stay on top of your game in order to maintain healthy organic traffic and lead generation.
This post gives a broad, high-level overview of what SEO is and a couple of ways to get started on it. As a beginner, however, we think it's best if you invest your time in first understanding the science inside out.
As they say, it's important to get your feet wet by working with actual businesses to gauge — and more importantly, improve and expand upon — what you've learned.
Want to learn SEO? Check out this FREE course: The 5 Essentials for SEO Beginners
Brianna Pyne is a thought leader in the Digital Marketing Industry, one of Brianna's passions is writing & speaking at conferences. She is currently working with JumpFactor and helps produce content related to content marketing & SEO for B2B businesses. Check out their Free SEO course here.