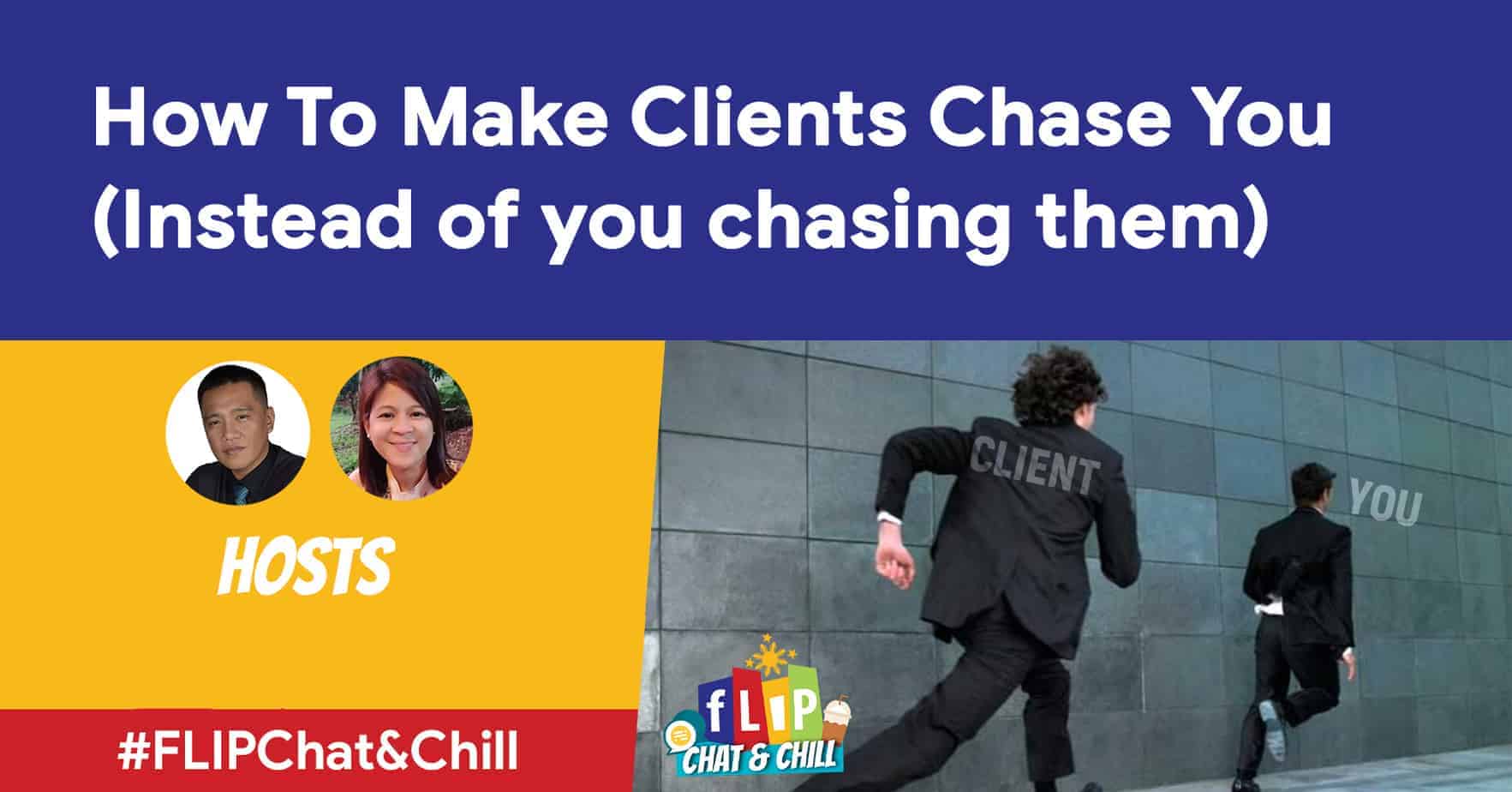 Subscribe to updates
Get updates of interviews and tips via email
How To Make Clients Chase You (Instead of you chasing them)
Chasing down clients can be one of the most frustrating parts of a freelancer's life. Competition can be tough. It's a harsh reality that there are hundreds, perhaps even thousands of other people offering the same type of service that you do, so standing out and becoming more attractive to clients can be difficult. Now, having clients chase after you instead of you chasing them – is that even a thing? How is that possible?
In this episode of FLIP Chat & Chill, let's talk about some practical ways that you can accomplish this. We'll talk about the basic concepts of branding and marketing and discuss specific measures you can undertake whether you are a newbie or an experienced freelancer.
Jason is the founder and CEO of Work from Home Roadmap and VA Bootcamp. Aside from teaching Filipinos how to succeed working from home, he likes traveling, playing board games, and drinking coffee.