Social Security System (SSS) is a state-run, social insurance program in the Philippines for workers in the private, professional, and informal sectors. Freelancers or independent contractors are considered self-employed.
When it comes to maintaining SSS contributions, a lot of freelancers put it on the back burner. With multiple financial obligations, it's usually not considered urgent and important. The negative impact may not be noticeable until a person retires, gives birth, gets sick with the need for hospitalization, or other unforeseen events.
Picture this: You've already hit 60 or 70 and you can barely fend for yourself. You've got nothing but regrets for not saving up during those productive years. You're relying on family members or neighbors for food, medication, and other basic needs.
You might say, you have family members who will take care of you but let's not forget the fact that nothing in life is certain. So while you still have the time and resources, it's a great idea to allocate a portion of your income into your preferred investment vehicles and to make sure you're updating your SSS contributions.
I'm excited to highlight the top 3 reasons why it's beneficial to independent contractors or freelancers but before that, let's talk about how to become a member first.
You must be:
18 - 60 years of age
With earnings of at least Php 2,000
How to Apply as a Member?
Here are the steps on how you can apply as an SSS member:
Register through my.SSS portal. Fill-out the form RS-1 (Self-Employed Data Record) with a photocopy of two (2) valid government IDs. You may also go to the nearest SSS office in your area (if the circumstances allow).
If you are already a member and want to update your data & records to Self-Employed or Voluntary, you can do so through the Member Data Change Request (SSS Form E-4).
Pay your contribution to the nearest bank or any payment channels that they provide. The amount you want to contribute depends on your capacity to pay.
For the following months, you will receive a text message of your PRN (Payment Reference Number) with the corresponding payment due date. Pay your monthly contribution before the due date.
You can also apply for a Unified Multi-purpose ID (UMID) card.
Alright, let us now dive in to the most exciting part - the top 3 reasons why it is beneficial to freelancers.
1.It will help you save for your future.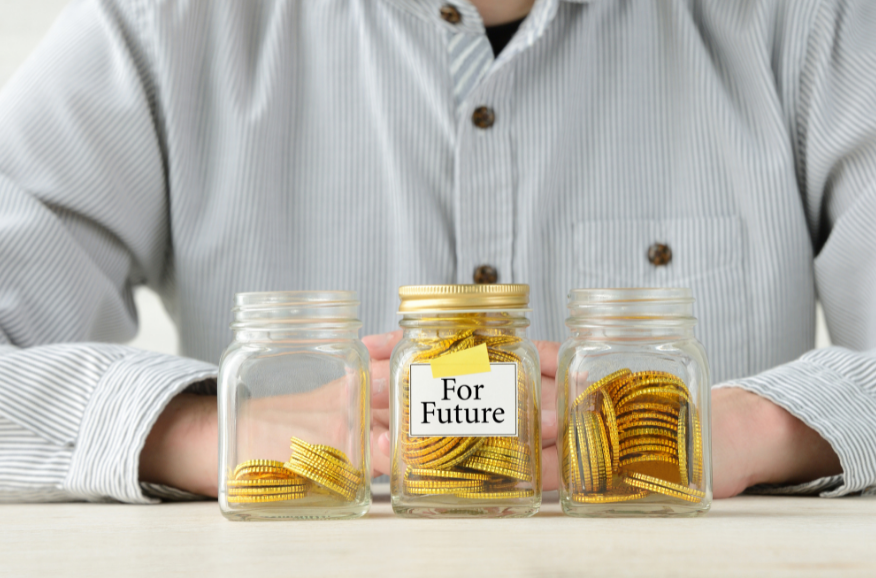 We all know that saving money is essential in achieving financial well-being and preparing for our future but it's not always easy. It can be shelved in favor of more tempting options to spend on trendy clothes, high-tech gadgets, and leisurely travel. It can also rank low on the list of priorities due to family obligations, such as paying for household expenses, tuition fees, and monthly rent or mortgage.
With SSS, you can gradually build up your retirement fund with ease because it doesn't require a huge amount of money. It is the cheapest and most accessible pension scheme.
How much should a voluntary or self-employed member contribute?
Here's what's stated in the SSS Primer: "If you are self-employed (SE) or a voluntary member (VM), you must pay the full 12%, based on the monthly earnings that you declared at the time of registration (for SE), or the Monthly Salary Credit (MSC) that you set for yourself."
You may also refer to the New SSS Contribution Schedule for more details.
2. You can apply for loans.
SSS processes loan applications for members who meet the eligibility requirements. For instance, you can apply for a salary loan to meet your short-term credit needs. It's not only for those who are employed in traditional jobs. Even a self-employed or voluntary member can file for it.
Here are the eligibility requirements as stated in their website:
For a one-month loan, the member-borrower must have thirty-six (36) posted monthly contributions, six (6) of which should be within the last twelve (12) months prior to the month of filing.
For a two-month loan, the member-borrower must have seventy-two (72) posted monthly contributions, six (6) of which should be within the last twelve (12) months prior to the month of filing of application.
1. The member-borrower has not been granted final benefit, i.e., total permanent disability, retirement, and death.
2. The member-borrower must be under sixty-five (65) years of age at the time of application.
3. The member-borrower has not been disqualified due to fraud committed against SSS.
I have not included the requirements that apply to those who are employed. You can visit their website for further information.
3. SSS provides self-employed and voluntary members with certain benefits.
Self-employed and voluntary members are entitled to the same benefits provided for regular employees except the ones covered by the Employees' Compensation program.​ Here they are:
· Sickness
· Maternity
· Disability
· Retirement
· Funeral
· Death
· Calamity Loan
Each of these benefits has qualifying conditions. You may refer to the SSS summary of benefits for further details.
Final Thoughts
Considering all of these benefits, I think it's fair to say that becoming an active SSS member is worth your time, money, and effort.
This is a very good way to channel your hard-earned income for your benefit in the future and in times of unforeseen events. Remember that we need to be wise in spending & investing as freelancers.
Want to start working from home and achieve financial freedom? Start with the FREE VA Bootcamp Course.
Disclaimer: The content of this article may become outdated because of changes in the rules and regulations over time and it doesn't constitute professional advice.