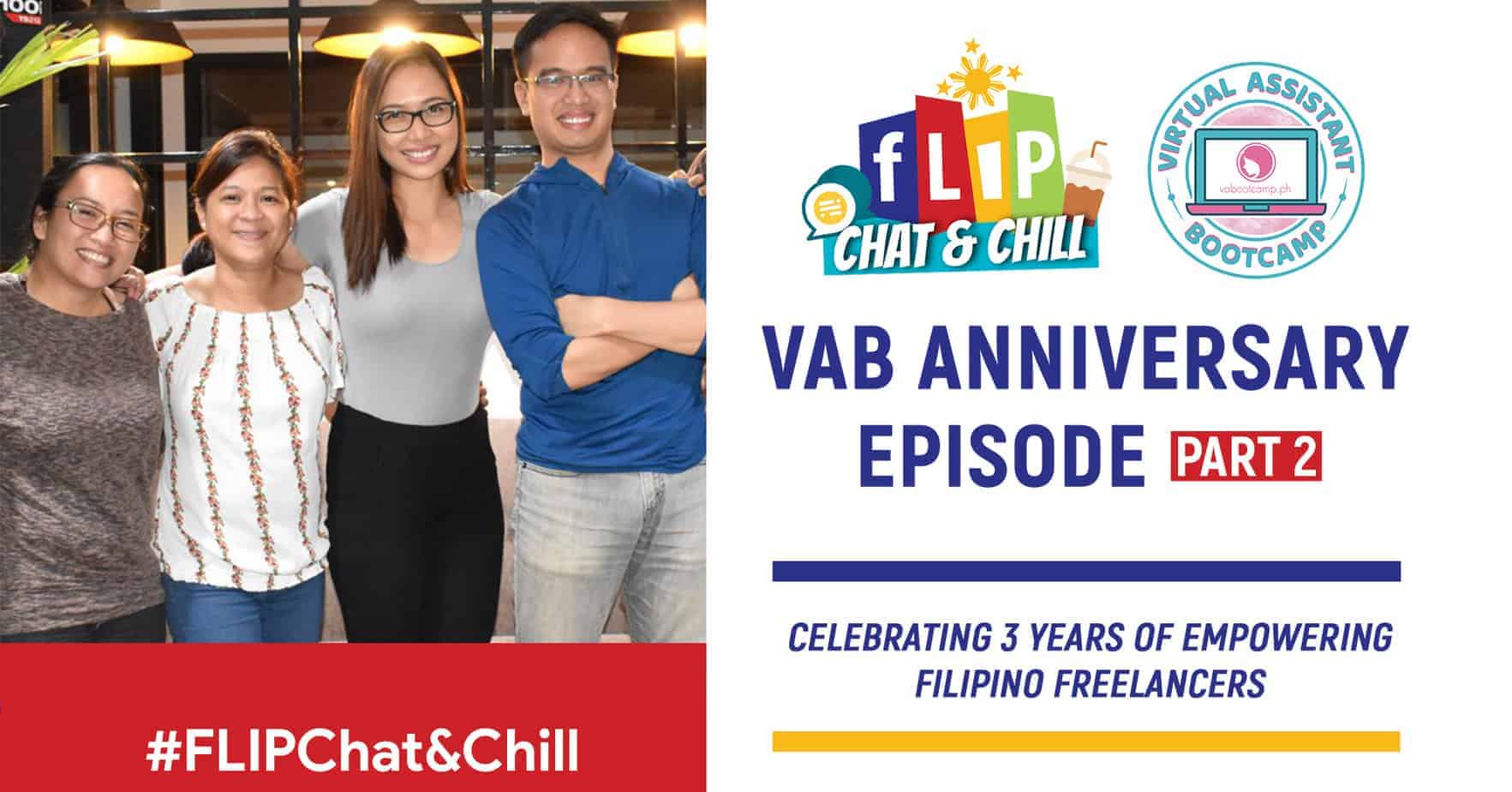 Subscribe to updates
Get updates of interviews and tips via email
VAB Anniversary Episode Part 2 (Celebrating 3 Years of Empowering Filipino Freelancers)
Happy anniversary to the VA Bootcamp! We're still celebrating the 3 fabulous years of empowering Filipino freelancers!
Were you able to join last week's FLIP Chat & Chill? It was so much fun and laughter, we have to do a part 2!
Once again we are inviting you to join us on this part 2 of just chatting and chilling with you as we celebrate the 3 years of our young yet consistently growing community of the VA Bootcamp.
Jason is the founder and CEO of Work from Home Roadmap and VA Bootcamp. Aside from teaching Filipinos how to succeed working from home, he likes traveling, playing board games, and drinking coffee.