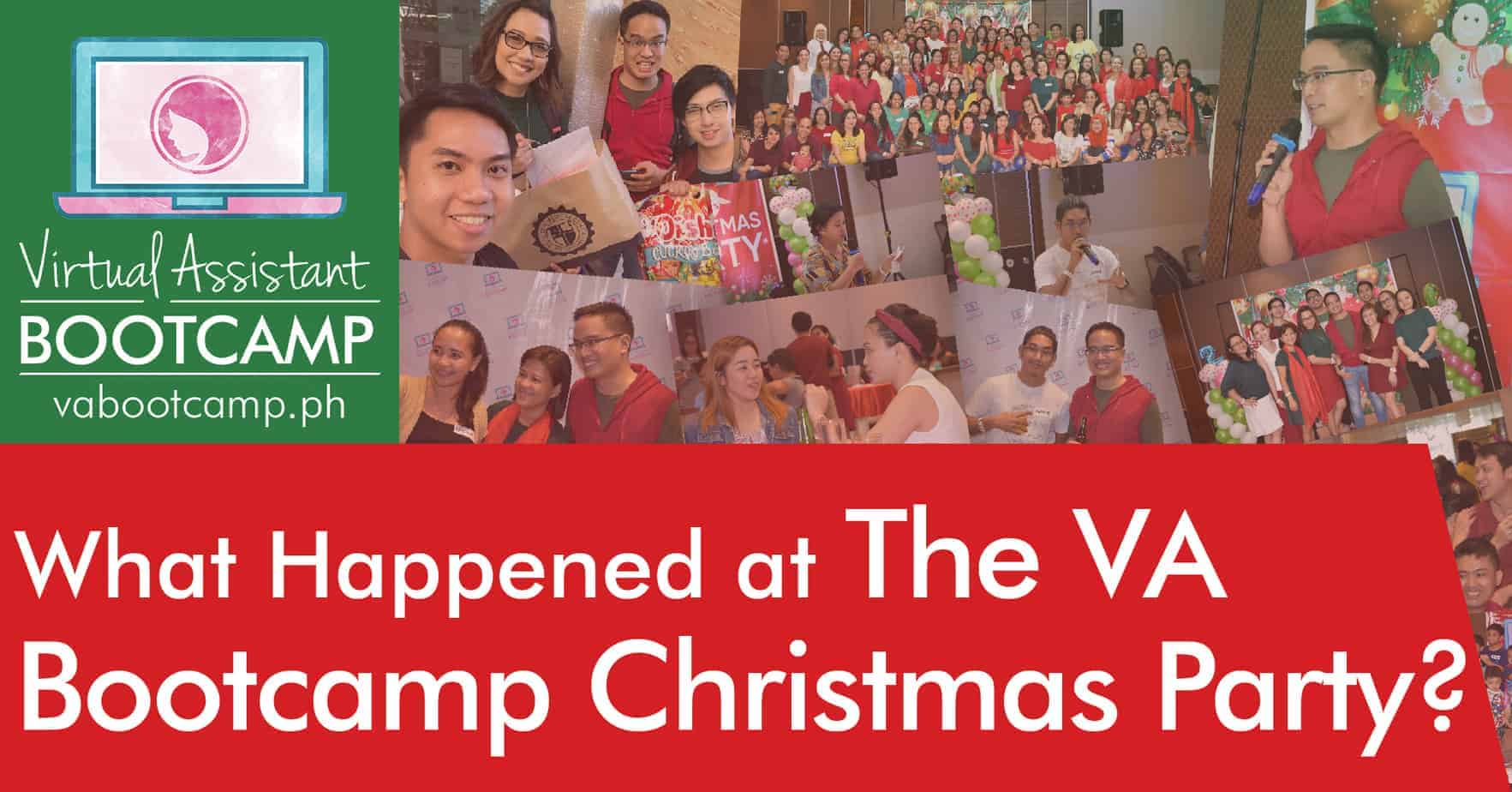 'Tis the season to be jolly, fa la la la la, la la la la!
It's the time of the year again when everyone else is dressing up to go to corporate Christmas parties and claim the much-awaited holiday gift baskets.
But hey, so are we! We took a break from our online jobs and online shopping for some real-life partying! As freelancers who work from home, every now and then, we need to go out and reconnect with the freelance community in person. And just because we work from home doesn't mean we don't know how to have fun!
Here in our freelance community at VA Bootcamp, we work hard virtually, but we party quite literally!
We couldn't figure out how to open a bottle of Chardonnay and pass it along to everyone via Facebook Live so we did the next best thing and organized ourselves a Merry Christmas Party for this year! We're so ready to take a break from our online jobs and online shopping for some real-life partying!
On Dec 7, 2018, we celebrated the VA Bootcamp Christmas Party at Vikings Venue, SM MOA By the Bay. In case you missed it, (like seriously, where were you that's so important, you totally missed the event of the year! ?) here are the Highlights of the VA Bootcamp Christmas Party:
Jason's Opening Remarks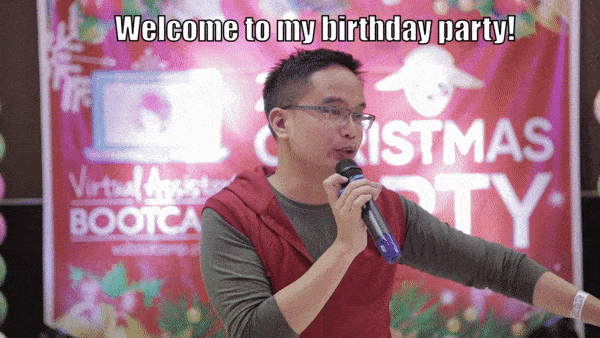 Even though we are part of one big community here at the VA Bootcamp and Freelancers in the Philippines, going to parties like this is like going on your first day of school. You know maybe one or two, but they're all mostly strangers you see only on-screen.
You're actually nervous and excited to meet new and 'real' people! Which is why Jason Dulay, the founder of VA Bootcamp, warmly welcomed everyone to make everyone feel at ease and encourage people to get to know one another.
Playing Human Bingo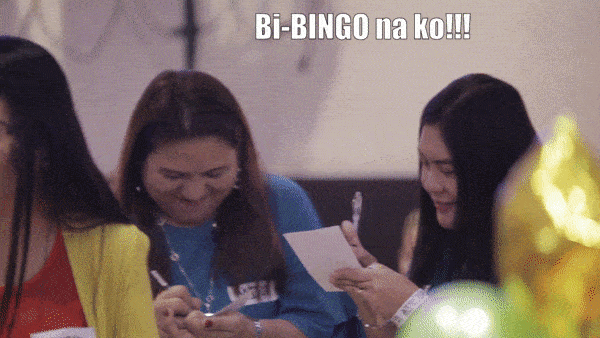 A party wouldn't be fun without games! That's why our hosts Liza Ibarra and Herlene Somook introduced what turns out to be a very interesting way to get to know someone and everyone – the Human Bingo. It's a fun game that allows everyone to socialize with a twist. At the end of the game, there's a possibility you might earn a friend or two!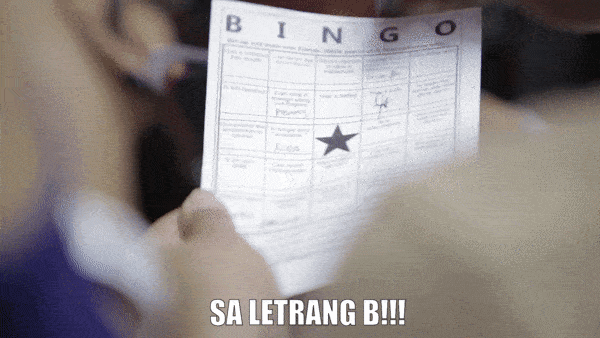 To play, just like the usual bingo game, players must fill in the bingo boxes and complete the Bingo card. There are interesting facts in each box such as "can dance the Boom Boom", can bake well, has a birthday this month, is single and available, is an only child, etc. To win, players must go around the room and find these interesting people in a room full of strangers.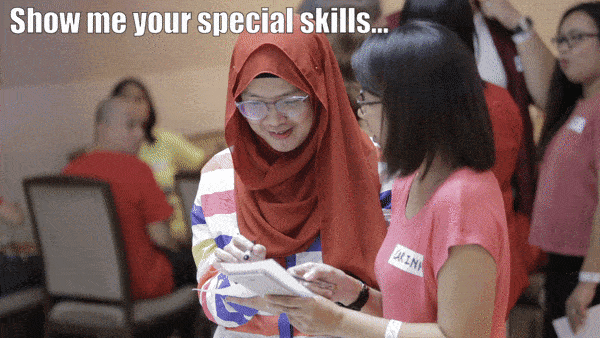 The hosts announced the winner and called on one signee in the winning Bingo card to "prove his skill" and well, he seems totally up for it! Here's the proof:
Here's JR showing off his Boom Boom dance skills.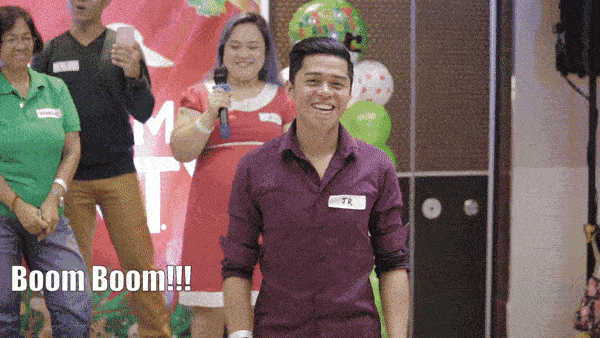 The Accentuate Game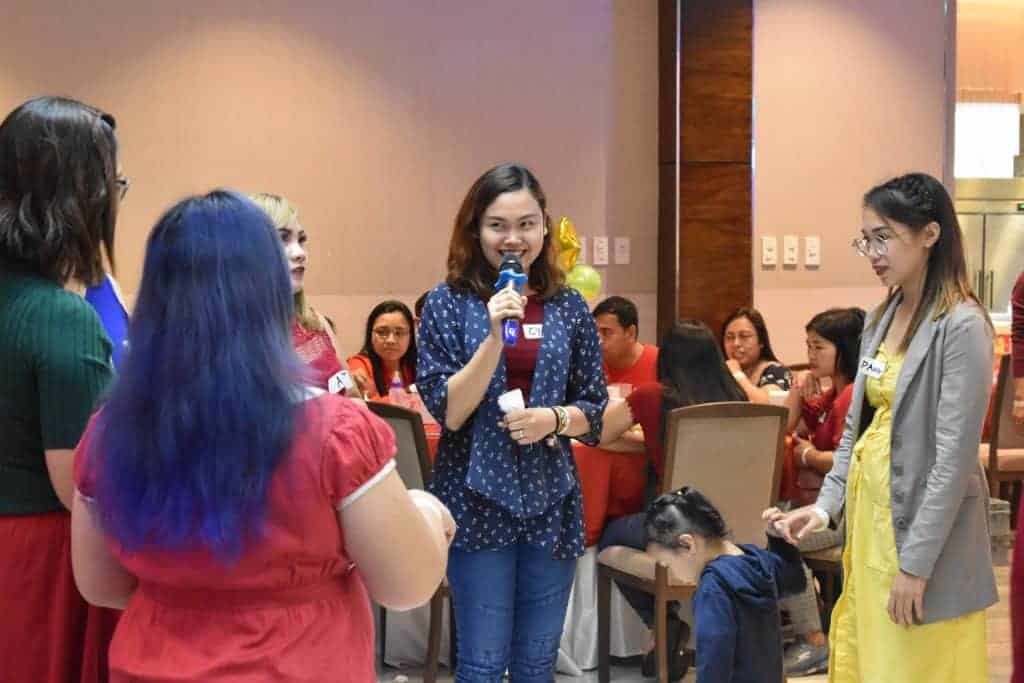 Another game we played is the "Accentuate." The rule of the game is to stress one syllable of the word at a time until you've highlighted all syllables. The first time you say a word, you must put the stress in the first syllable and then in the second one and then the third and so on…
Everyone was doubled over laughing their pants off at the many ways you can 'com-mu-ni-cate' with a 'free-lan-cer'.
"JTL" and "TYG" were in the house!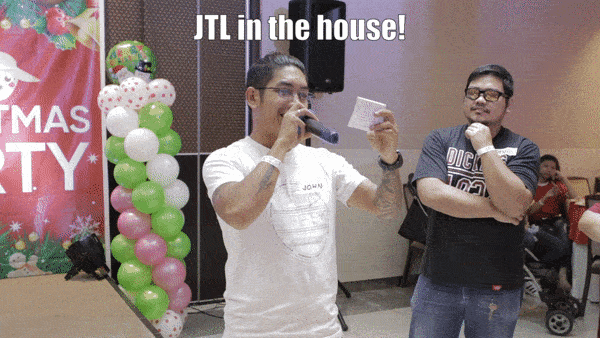 What made the party extra thrilling is our special guests "John The Legend" Pagulayan and Liberty "The Youthful Granny" Baldovino.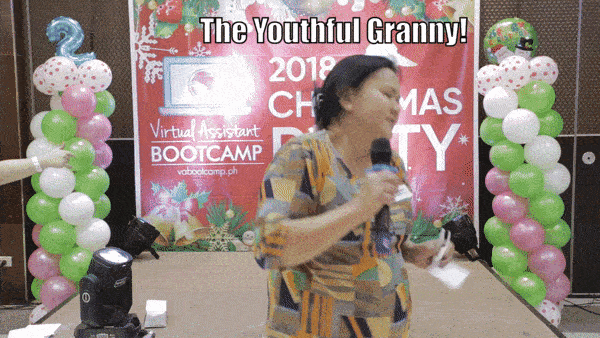 These two are practically celebrities in the freelancing world and both had mentored a lot of online freelancers, so a lot of the members of our community were very excited to meet them.
Dea wearing her cute costume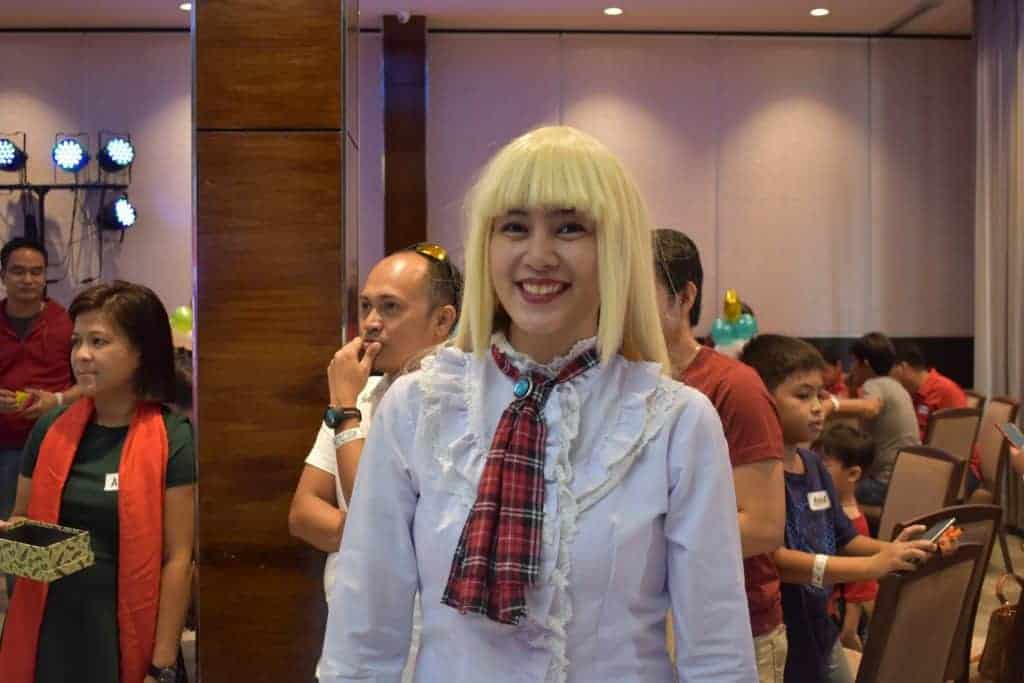 Everyone got surprised when Dea Panganiban went inside the room wearing an anime costume! Isn't she so cute?
The VA Bootcamp Team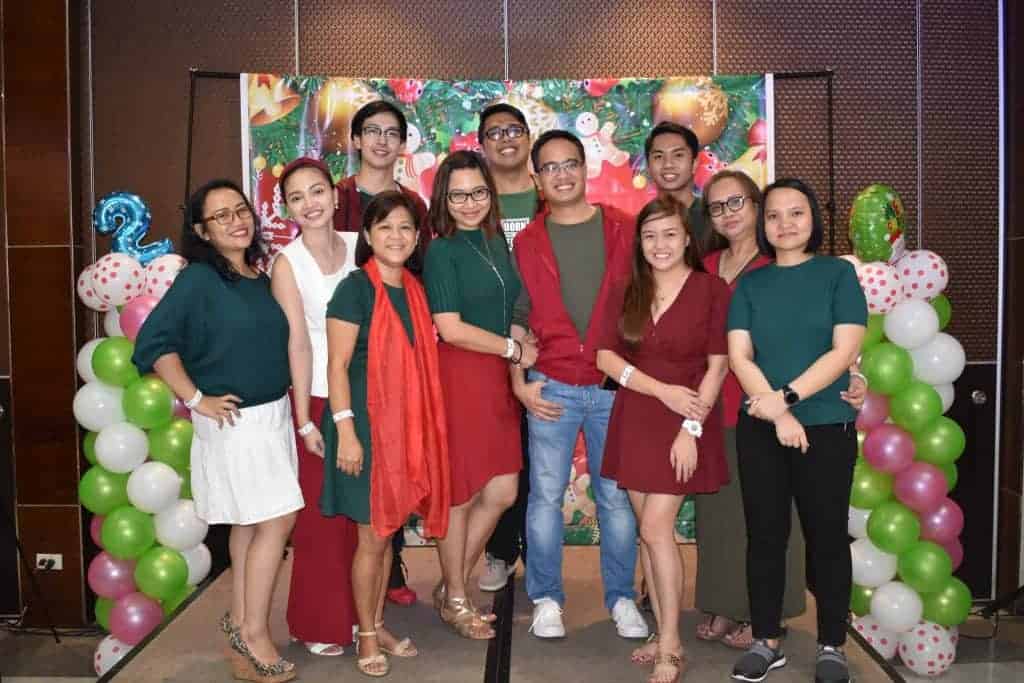 From being started by two amazing founders Jason Dulay and Holly Ocaya to reaching 11 team members now, the VA Bootcamp team has grown into a big family of awesome coaches!
It was definitely a fun-filled afternoon of laughter and games. But more than that, events like this are here to remind us that even though we work remotely, we're always part of a bigger community. And as a freelancer, it's comforting to know that your virtual family is just one PM away. Remember, we're all here to support and guide you in your journey to working from home!