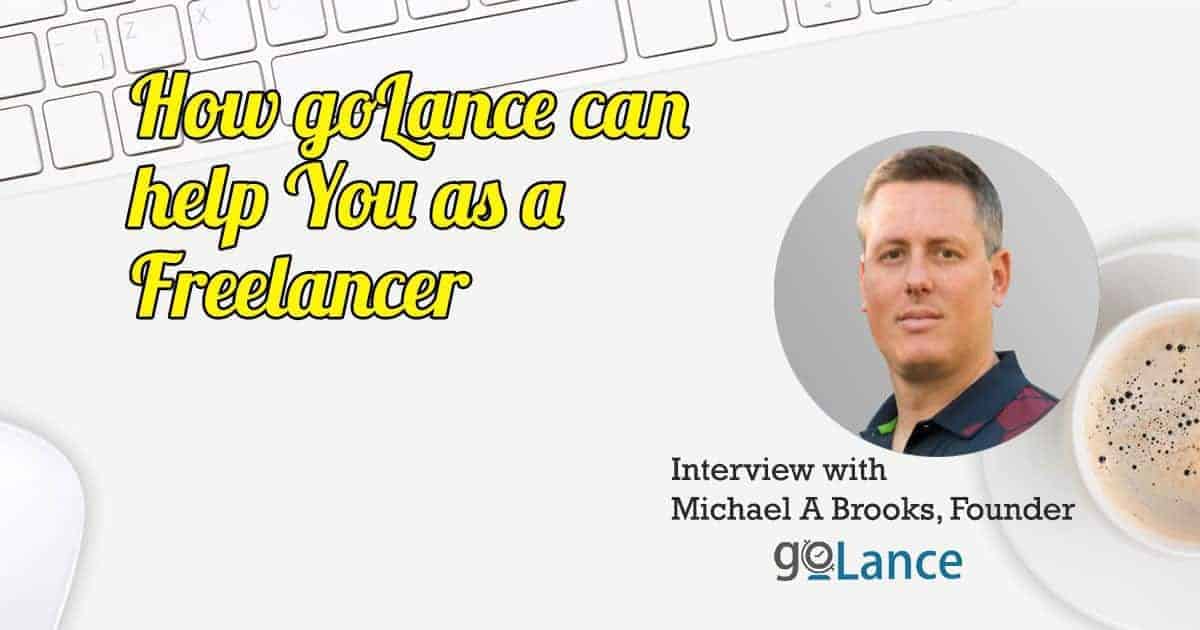 In this episode, Michael A Brooks shares his new freelancer job platform, goLance. He also talks about his views on freelancing, payments, and business.
NOTE: The quality of the connection improves later in the interview
About Micheal:
Michael is an entrepreneur and philanthropist whose career has revolved around the virtual workplace for more than a decade. Over the past 15 years, Michael has been focused on helping businesses succeed by developing superior electronic payment platforms and generating optimal growth through digital marketing models. As a result of this work, Michael has become adept at identifying the needs of businesses as well as the demands of the modern global workforce.
goLance was conceived out of Michael's desire to merge the needs of businesses with the needs of the virtual workforce. The goLance platform is infused with his spirit of innovation and strategic insights. As a published author, Michael's knowledge can also be accessed in book form. His last two books were written on the changing pace of the electronic payments industry and on modern privacy concerns in the online world. In his free time, you can find Michael traveling to a new destination or brushing up on historical trivia*
*from https://golance.com/team
Links:
Jason is the founder and CEO of Work from Home Roadmap and VA Bootcamp. Aside from teaching Filipinos how to succeed working from home, he likes traveling, playing board games, and drinking coffee.