We've all heard this before — LEARN more, then EARN more.
We know how important learning is in building our freelancing careers.
So this month, we are launching FLIP UPSKILL, a series of paid webinars that will help you go beyond the basics. You will learn not only the hard skills, but also the essential soft skills that will spell the difference in your freelancing success.
Our first FLIP UPSKILL webinar is scheduled on August 28, and we're bringing to you our seasoned coach, Ms. Bong Isleta, to talk about CONFIDENCE. She will teach us how to overcome the fears that are holding us back in freelancing.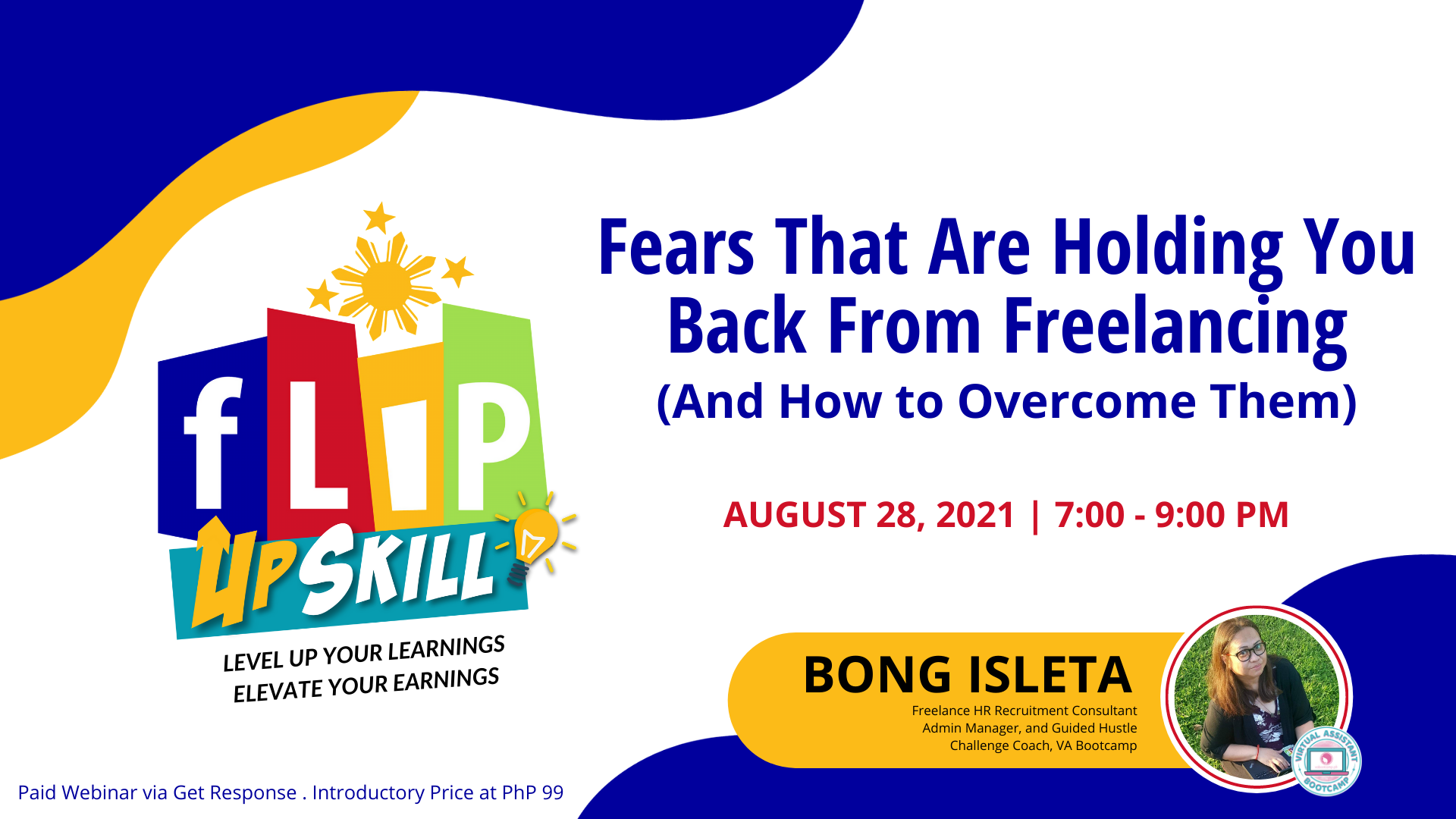 We are offering FLIP and VAB members a special introductory price of only P99. Make sure to take advantage of this!
Ready na ba kayo? SIGN UP HERE