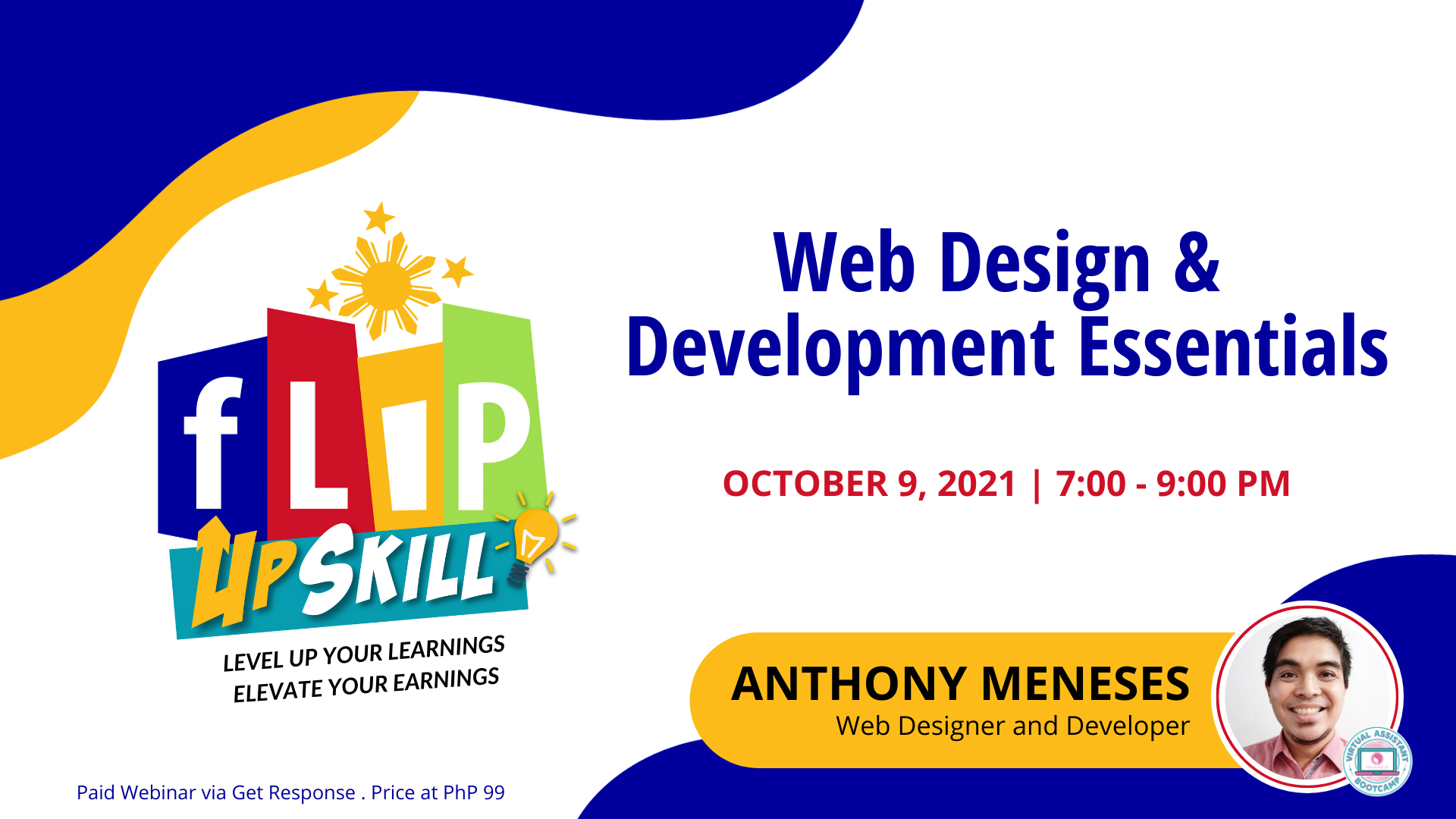 Is Web Design only for the tech-savvy and highly creative people?
Do I need to learn coding to get into Web Development?
Many freelancers are getting interested in this in-demand and high paying career but have no idea where to start.
So we're happy to bring you another FLIP UpSkill Webinar where Web Designer and Developer, Anthony Meneses, will share with us about:
✳️ the core concepts about web design
✳️ the benefits of having a business website
✳️ and web design tips for attracting ideal clients
Know the essentials and take it from there.
This might just be the next step in your career that you've been waiting for.
🗓️ Save the date! OCTOBER 9, Saturday at 7:00PM.