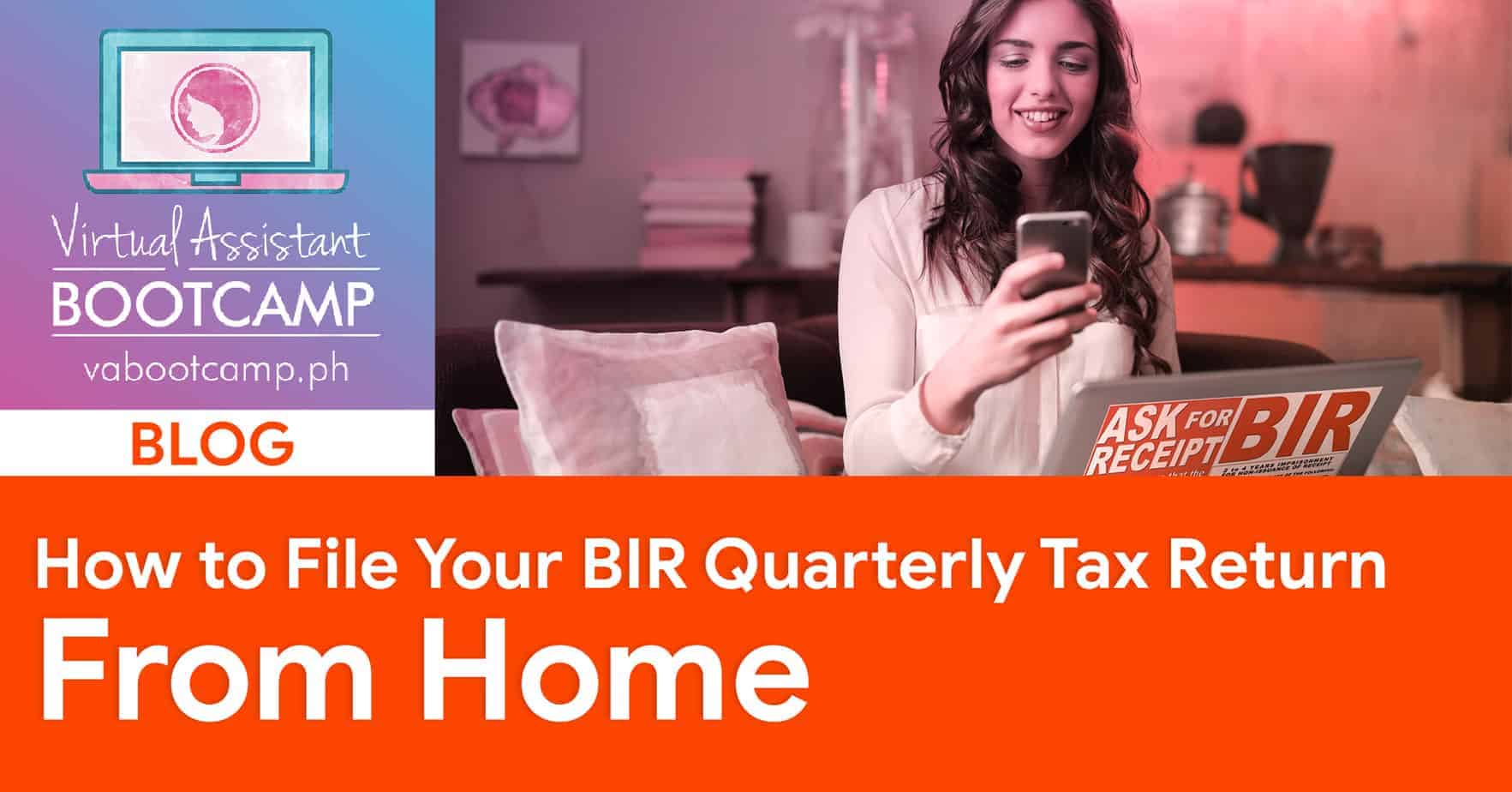 The first quarter of 2019 has ended and if you're a BIR-registered freelancer, you are required by law to file your Quarterly Income Tax Return (ITR) – like me.
Luckily I finished the registration process at the beginning of this year and opted into the 8% Income Tax Rate by the TRAIN Law. You can read my detailed BIR registration process here.
Because of this, I am only required to file and do these 3 things every year according to my Certificate of Registration (COR):
File Quarterly Tax Returns (1st, 2nd and 3rd quarters only)
File an Annual Tax Return (deadline every April 15 of the following year) and
Renew my Annual Registration (deadline every January 31 of the following year)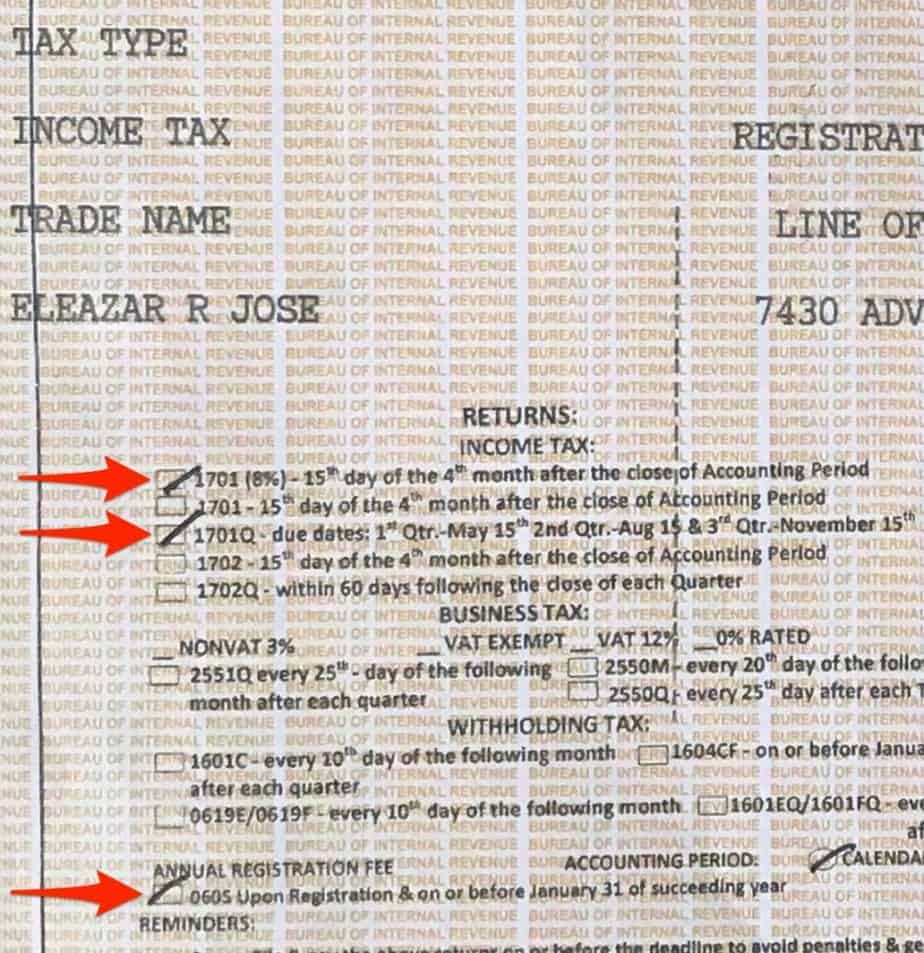 Since I only registered this year, the first thing I need to do is file my 1st Quarter's ITR.
What we're discussing in this blog post
Now, this blog post covers only a portion of the topic on Tax Calculation and Filing and focuses more on the new tax rate by the TRAIN Law which is the 8%.
Anything beyond that, you'll have to do your own research first.
Why? Because that's what I opted in for and as someone who is NOT an accountant or a tax expert, I can only provide our readers what I know and have researched.
I can definitely share the process and my experience on how simple it was to file my Quarterly ITR from home because of the following:
My multiple phone calls and consultations with BIR Tax Examiners
Q&A with other people I know who are practitioners and who are more knowledgeable and experienced in this matter
Going through the process myself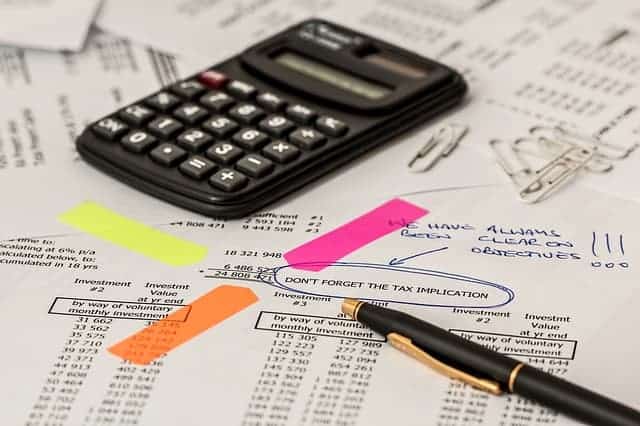 Journal Transactions
Before we dive deep into the process of filing your taxes from home, let me quickly insert and teach you how to fill out your journal of transactions in the simplest method. This is part of your books of accounts as someone who's running a freelancing business.
In my case of the 8% tax rate, I don't have to declare expenses because I can't claim them as deductions in my income to compute my tax dues.
Ok, that's good. Keeping things really simple here and that was fine with me because I don't like keeping receipts. What I do is every time money comes out of my pocket or bank account for cash transactions, I record them in an Expense Manager & Budget Planner app called Money Lover.
So going back, it's very easy to record cash and income transactions with the debit and credit system known as double-entry bookkeeping. We'll only discuss the basics of it related to us, freelancers.
Example: You're a freelancer who performed a service to a client and was paid P30,000 for the month of January.
Here's how you will record that. In your Journal you have 5 columns as shown in the image below.
Date
Description
Official Receipt (O.R.) Number
Debit
Credit

The Debit Transactions
For the CASH row under the DEBIT column, you'll put 30,000. This is a debit transaction meaning a decrease
Explanation: The payment you received from your client is good as cash right? Whether it's through PayPal, local funds transfer, etc. it will somehow land in your bank account (or hands) as cash.

Now imagine, you have a jar at home that has a label called CASH. That CASH is categorized as your asset. So in the accounting world, to add to an asset, you have to debit it and that's just how it works.
Maybe your mind is thinking right now, shouldn't it be an increase instead of a decrease since I got paid by my client? So therefore my cash in my bank account or cash on hand should also increase right?
A bit confusing at first but I got the point. To add to an asset (in this case CASH), you have to debit it. Remember that rule.
The Credit Transactions
Explanation: This one is easy and it is just the recording of how much income you've made. That's it.
Repeat the process for February, March and so on.
To minimize the number of journal entries and avoid all the confusion, I sum up my freelancing income for the month and then record the entries.
Q1 Total Income and Tax Calculation
For the next step, you have to know how much was your total income in the first quarter of 2019.
Let's have Example 1:

January – P30,000
February – P32,000
March – P34,000

Total income for Q1 – P96,000
From there, if you registered for the 8% tax rate, you have a P250,000 per year personal tax exemption.
This means that you will only pay for taxes if your total yearly income exceeds P250,000.
So to compute your Q1 tax dues, it will be like this.
Total Q1 income minus P250K Tax Exemption multiplied by 8%

P96,000 – P250,000 = You will come up with a negative P154,000.

Multiple that by 8% and you will come up with 0.00
This means that your Q1 tax due is P0.00 and you still have a remaining tax exemption of P154,000 for the rest of the year.
Easy, right?
Let's have Example 2:

January – P75,000
February – P85,000
March – P95,000

Total income for Q1 – P255,000
For Q1 alone, you have exceeded your P250K tax exemption for the year.
Now to compute your Q1 tax dues, it will be like this.
Total Q1 income – P250K Tax Exemption multiplied by 8%

P255,000 – P250,000 = P5,000

Multiple that by 8% and you will get P400.00
This means that your Q1 tax due is P400.00 and you have already used up the entire P250,000 tax exemption for the year.
Again, easy right?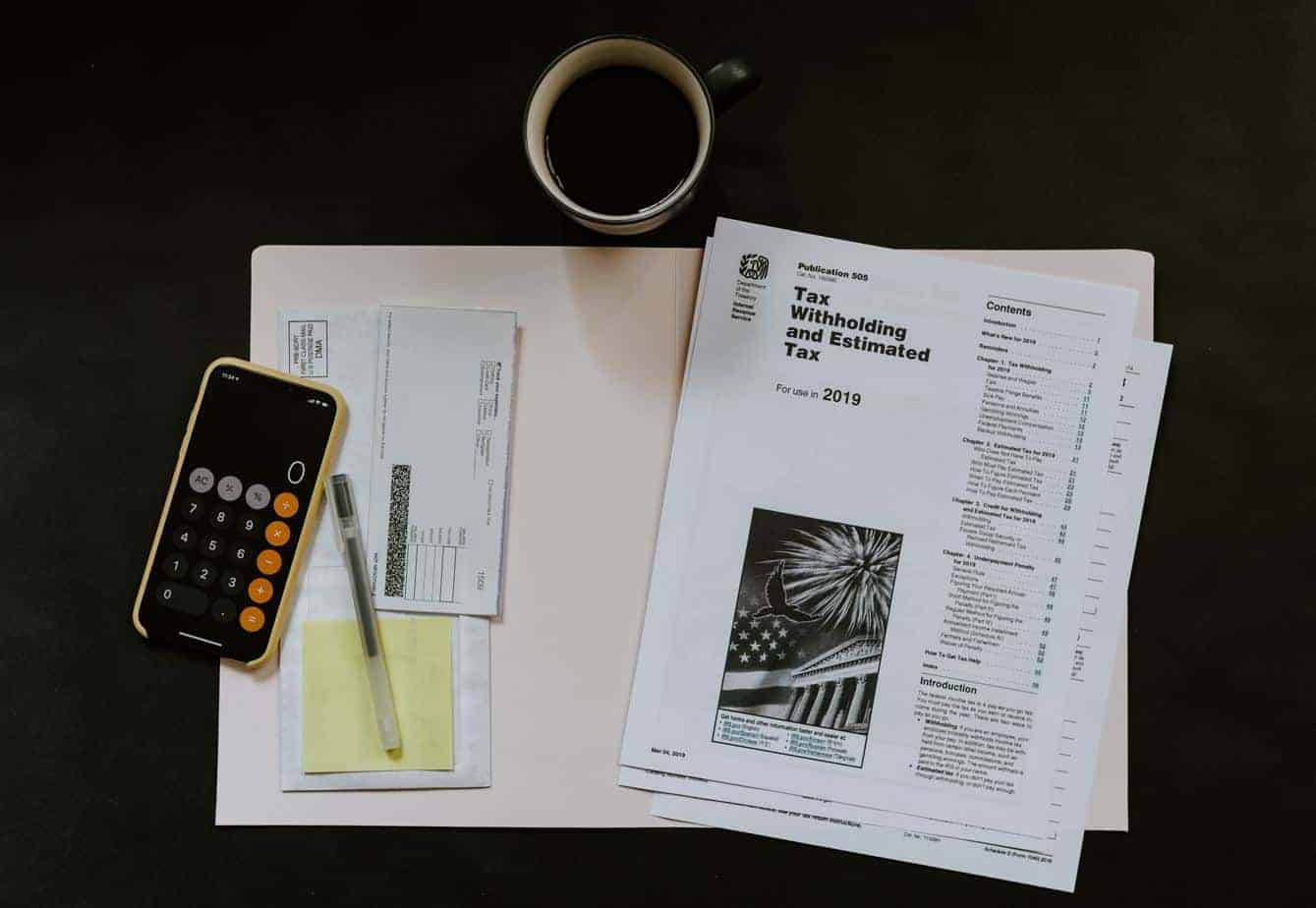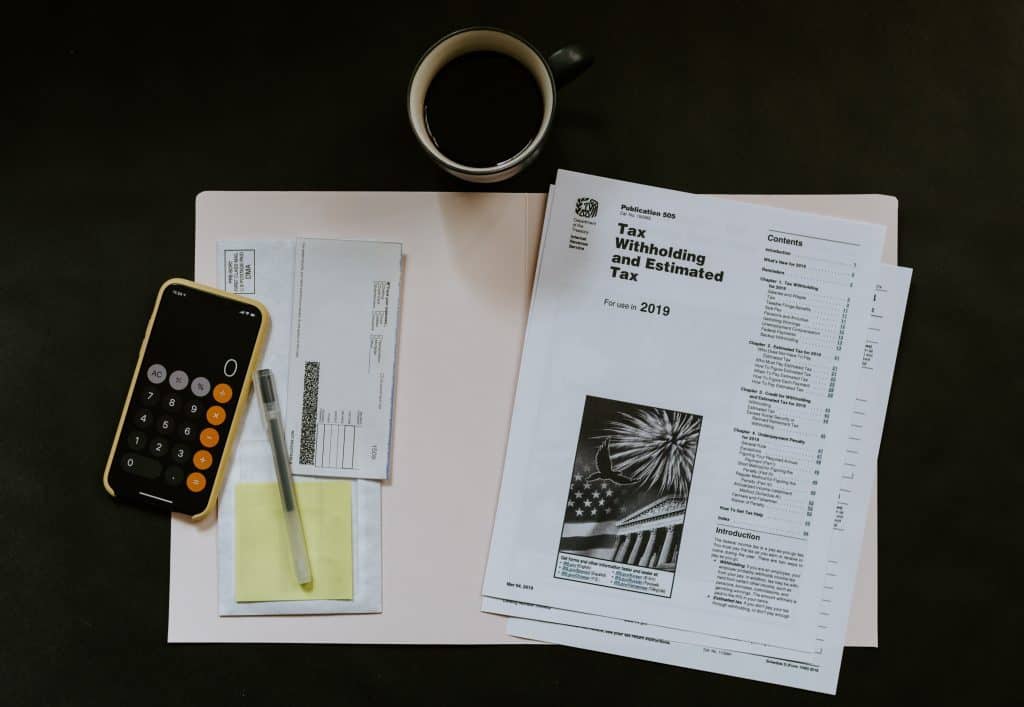 The Online Tax Filing Process From Home
Armed with this information, how do you now file your Quarterly ITR (form 1701Q) from home for free?
I've spent time researching different 3rd party providers for this specific service and came up with JuanTax – a tax filing solution that is free to use.
So I signed up to it via their website juan.tax. It's completely free to sign up as it says so on their website's home page.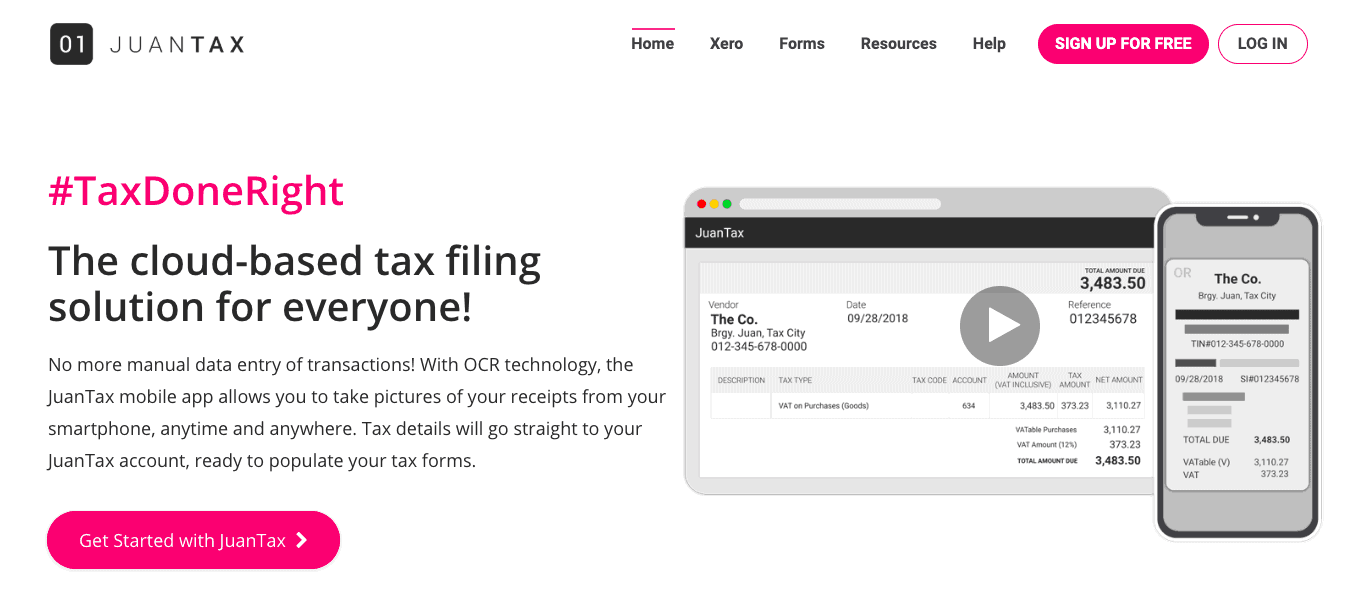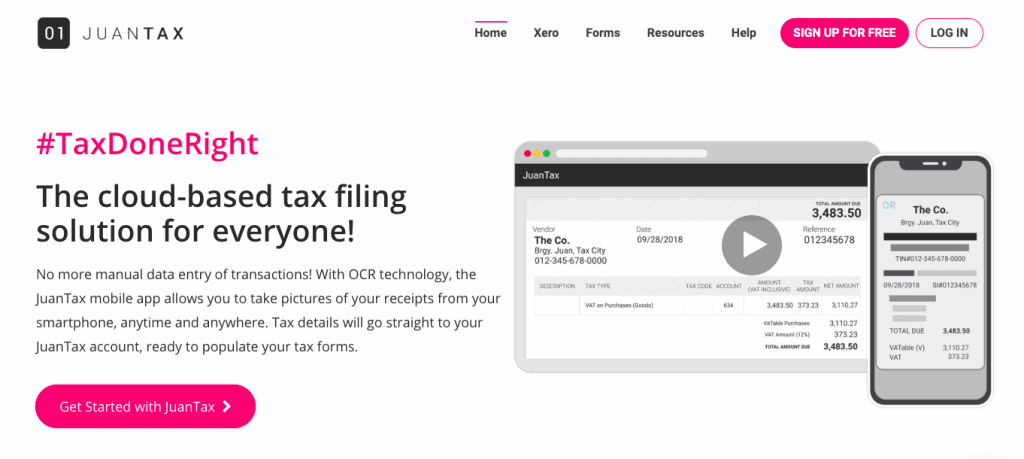 After you have completed filing your Quarterly ITR via JuanTax, you're basically done in filing your Quarterly ITR.
If you have a tax due for Q1, you can pay online outside of JuanTax using the following methods:
Pay via Credit or Debit Cards using DBP's portal:
Using GCash:
(From the JuanTax Help Center)
If you used online payments, it still needs to be marked as a Manual Payment in JuanTax.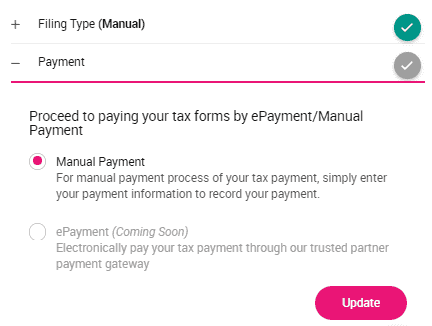 Clicking the Update button will prompt you to a modal where you need to enter your payment, as well as other important information such as Bank, Number and Date.
You also need to select your particulars, if it's through (1) Cash/Bank Debit Memo, (2) Check, and (3) Others. You can also add another payment line by clicking the +Add Payment button.


Once you're all set, click the UPDATE PAYMENT button.
In summary:
If you're a freelancer earning around P30,000 monthly, you'll pay around P8,800 for income taxes a year, and the yearly P500 registration fee.
That sounds pretty good and fair compared to the hefty amount traditional employees are being deducted for taxes who are earning the same amount.
That's why I chose the TRAIN Law's 8% Income Tax rate because it simplifies my relationship with taxes and BIR.
And that's it for the Filing of the Quarterly Income Tax Return for Q1. Whew! I hope you find this helpful, guys in your freelancing businesses.
Do share this on your Facebook profile (or groups) for the benefit of your freelancer, professional, and business owner friends!
See you around the online and offline spaces. If you have any questions about this blog post, feel free to comment below or contact me on Facebook.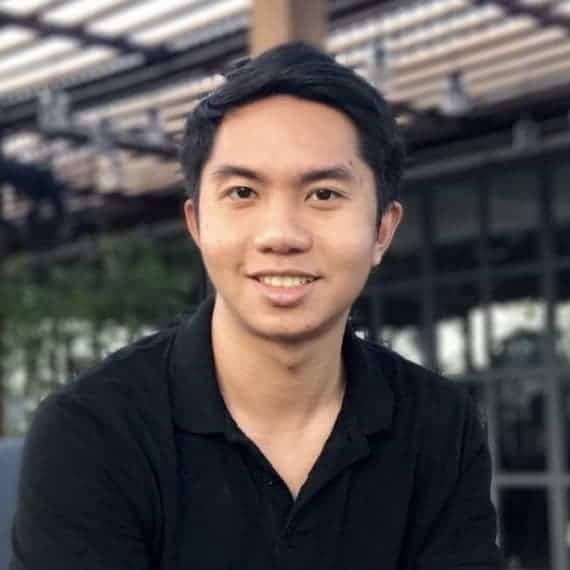 Eleazar (aka LJ) is the Facebook Marketing Consultant at VA Bootcamp. He started working online as a programmer in his college dorm room in 2011, dropped out a year after and then joined the call center industry. In 2016, he said goodbye to corporate slavery and turned his passion into his current profession.
When he's not building ad campaigns, LJ loves to write, shoot photos and help improve Filipino lives through freelancing education. He normally hangs out at the FreeLancers in the Philippines Facebook group. Follow LJ here.