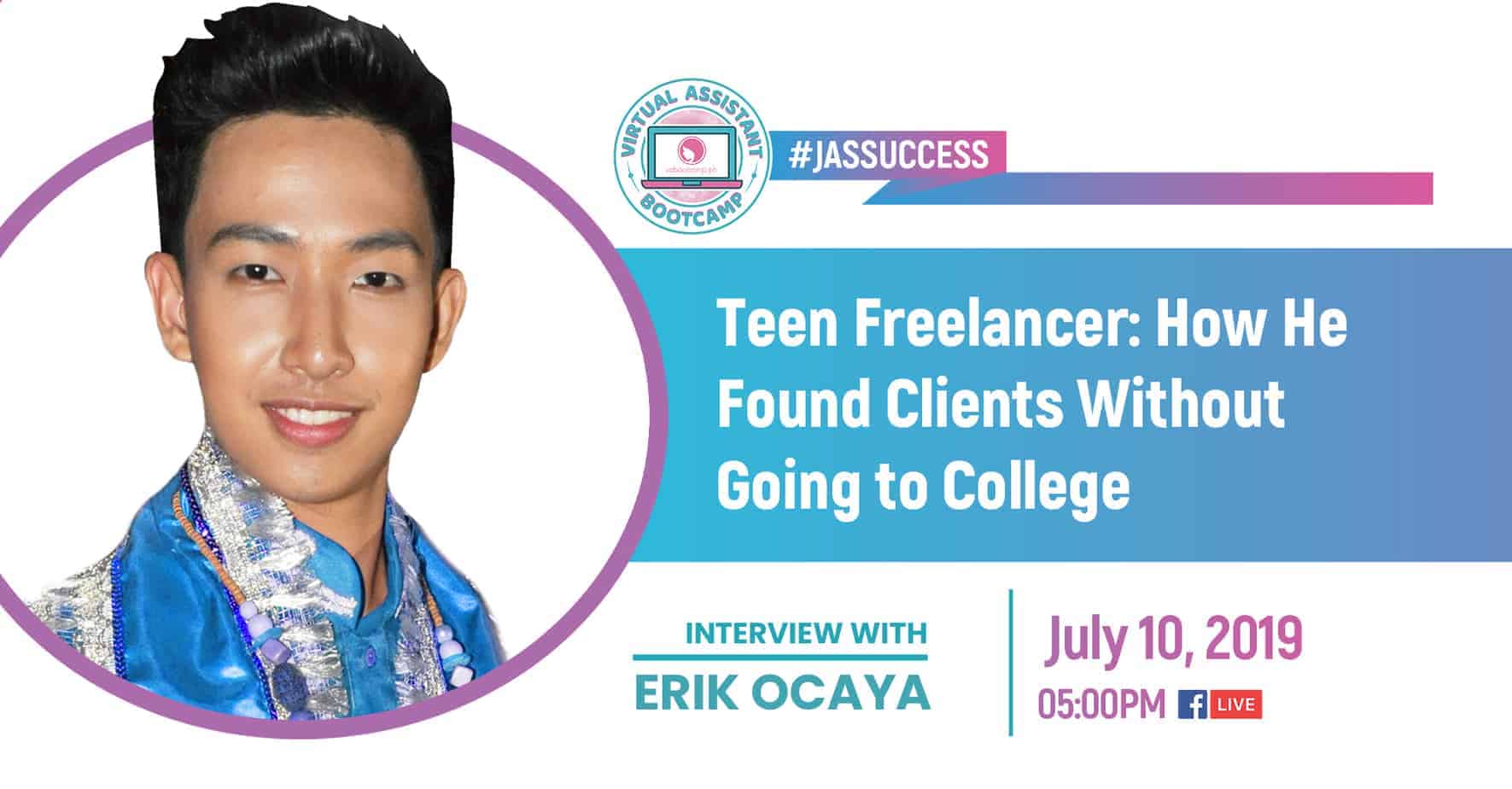 Subscribe to updates
Get updates of interviews and tips via email
In the corporate world, every applicant needs to have some college degree or diploma to present to a potential employer.
But in the freelancing world, these college degrees and diplomas are not even required for you to get the job.
And this got Erik decided to skip college and head straight to freelancing!
He believed that it's a greater opportunity to learn, get experience, and earn money all at the same time!
In this interview, you'll learn the following:
✅ Why He Chose to Freelance Instead of Going to College
✅ How He Got Work Experience by Learning While Earning
✅ How He Was Able To Rise Up Despite The Challenges of Freelancing at a Young Age
And a whole lot more…
Free VA Course for Newbies
FreeLancing In the Philippines (FLIP) FB Page
Subscribe to Jason Dulay's YouTube Channel
Jason is the founder and CEO of Work from Home Roadmap and VA Bootcamp. Aside from teaching Filipinos how to succeed working from home, he likes traveling, playing board games, and drinking coffee.