As we all know, the COVID-19 pandemic has caused or even forced many Filipinos to work from home. While some were able to continue their jobs from the comfort of their homes, not everyone was lucky to have that privilege.
But since we're Filipinos, we somehow learn how to cope. Those who got interested in working from home took advantage of this situation and worked with what they have at the moment — their phones/laptop and "all the time in the world".
Honestly, the inquiries in the VA Bootcamp have increased during this time. It just goes to show how Filipinos would want to find ways to earn for their own families.
The most frequently asked question we receive in the VA Bootcamp?
HOW?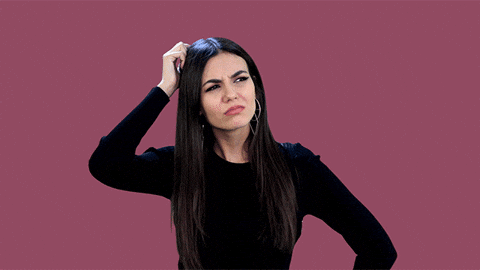 "How can a person work from home?"
or
"How can I start working online?"
Our answer?
Become a Virtual Assistant!
You can just imagine what their follow up question would be, right?
"What is a Virtual Assistant?"
So, let's try to answer that in this blog as well.
According to investopedia.com, a virtual assistant is an independent contractor who provides administrative services to clients while operating outside of the client's office. A virtual assistant typically operates from a home office but can access the necessary planning documents, such as shared calendars, remotely.
To put it simply, Virtual Assistants are like admin assistants or office secretaries to online business owners. They exist to take off time-consuming tasks from their clients, so their clients could work on the more essential part of their business.
But what are the exact skills you need to learn to do those tasks clients require from their VAs?
Here are my Top 7 Picks!
1. Email Management
Do you have an email address? Do you sometimes feel like you want to organize them, categorize them from the most important to the least important? Or do you have a habit of answering these emails as promptly as possible?
If yes, then you have what it takes to become a VA, because that's exactly what you'll do when you handle your client's email.
Pro Tip: You can organize your clients' inbox into categories, so you can easily identify the important/urgent emails from the unimportant ones. And when you identify the important ones, then you can answer these emails as promptly as possible and won't miss any urgent ones.
2. Office Applications
If you know how to work on several documents or office applications, then you've got another skill to offer to your clients!
Not sure if you know Office Applications? These are Microsoft Word, Excel or Powerpoint which are the main ones you're probably familiar with.
As a VA, you should have at least basic knowledge on them, so when clients ask you to work on some documents on this form, you will not be lost.
Pro Tip: Since VAs work online, clients will usually share Google docs or sheets, which are pretty much the same with the Microsoft Office that we know.  What's cool with docs and sheets is not only it is free to use, but you can also easily edit, share and do so much more with these applications. So have fun with learning these web-based applications.
3. Schedule Management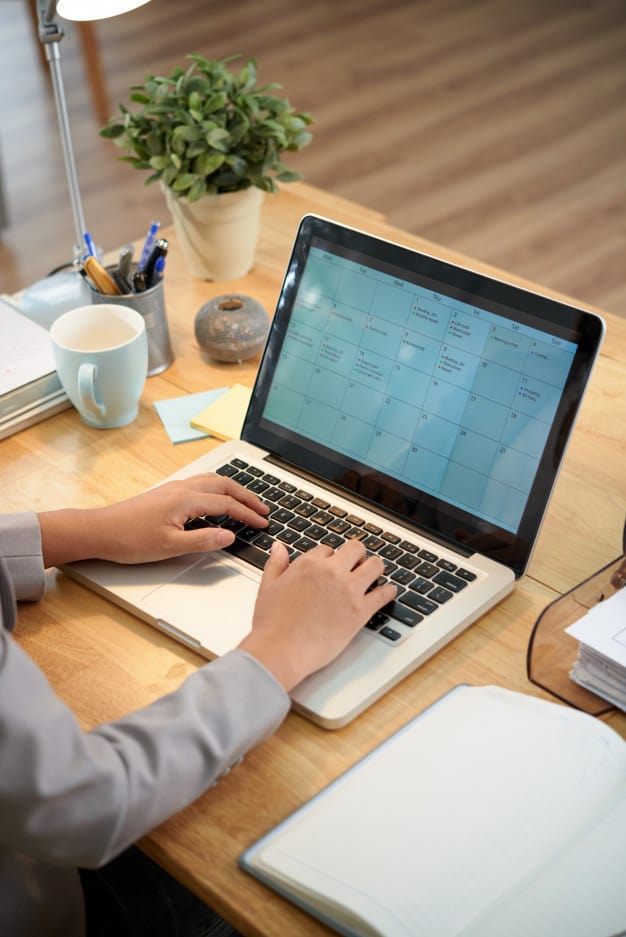 Schedule Management can simply mean, taking down important notes on a calendar. Your clients as you know will be very busy, and as their VA, you are tasked to pin those important dates and remind them about it.
If you can do this on your own calendar books/journals, you can probably do this online as well. You will just have to do it on Google Calendar, which has the easiest interface you'd enjoy working on.
Pro Tip: You and your client might be in different time zones, so don't forget to consider it in handling their calendars.
4. Internet Research
When you want to know the plot of the recent movie trailer that got you interested, what do you do?
You click on Google and just type the title of the movie and BAM! There you will see the other trailers, the whole cast, and you can also see the dates of release per country.
And that's already Internet Research!
So when your clients ask you to do some research, remember that you have Google as your best friend.
Some research could be complicated, but there are also some neat tips and tricks that you could play with that makes it an interesting task to do.
5. WordPress Management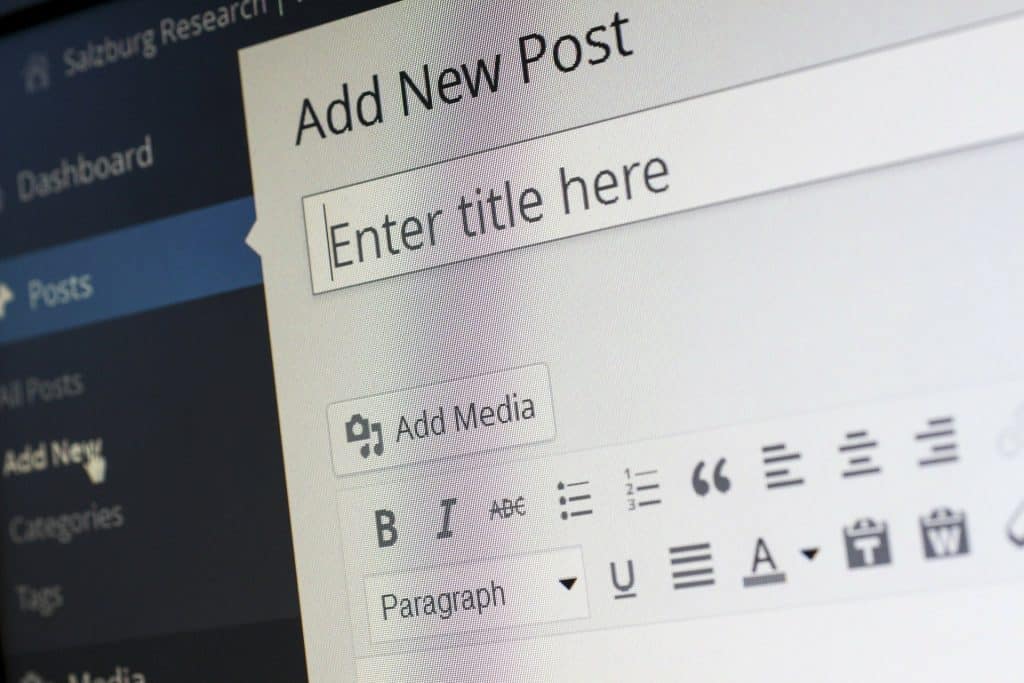 Clients who work with content usually use WordPress, which is free and easy to use as well. As a VA, you may be tasked to upload their content, photos or even update past entries.
It is user-friendly, but of course, basic knowledge of this is very important. You have to learn about creating posts, website terminologies, and a lot more. If you're into content creation and managing blogs or websites, then WordPress management is another skill/task that you can offer to your client.
6. Social Media Management
At this time, everyone is on social media. Facebook, Instagram, Twitter are among the few channels that are bursting with so much information available for everyone to see.
And that's why it's the most-used channel of clients to advertise their business. And when you know how to post, create interesting topics, reply to comments and manage these channels, then go on and learn more about it so you can put this as one of your skills on your online profile. Surely there are a lot of clients looking for VAs who can do this.
7. Data Entry/Transcription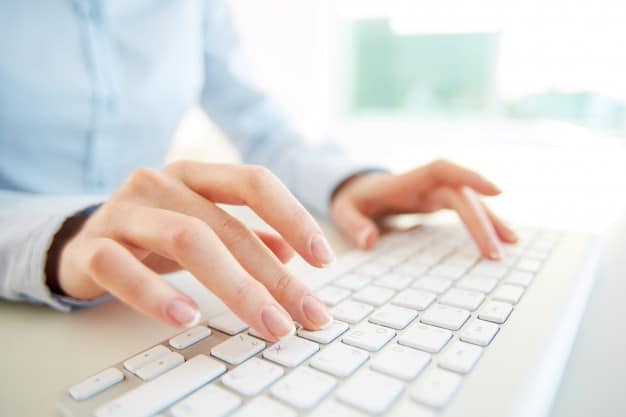 Here's another frequently asked question: What is the easiest online job?
And yes, the answer is a data entry/transcription job.
Actually, this was the first job that I got hired for, way back in 2016. I was tasked to transcribe pdf entries into a google doc file. Honestly, I was so excited to do the task and finished it in 2 days when it was due after a week.
I also researched other apps to help out in transcribing the pdf files, that's why I finished it so fast and accurate.
So if you'd like to start with the easiest, go for data entry/transcription jobs. If you have a great typing speed and great listening/reading skills, then learn more about this task.
There may be a lot of competition in this field, but as long as you know how to market yourself, you can get hired easily. It's definitely one great way to start and finally earn while working from home.
Final Thoughts
There you have it — the top 7 skills that you may already have, but didn't know have great potential to explore more and even earn from them. You'll just have to gauge which one you are interested in the most and explore several key tasks that go with it. Or you could learn everything and try them out until you know what skills you'd like to focus on in the future.
As mentioned above, there will be a lot of competition in the Virtual Assistance field, but one way to stand out is to learn more about them. When you do, you discover the neat tips and tricks others will not be aware of. And when you know how to sell yourself properly, you now have the edge that clients will want to hire you immediately.
Want a course where you'll learn these Top 7 VA Skills? Check out this recently launched VA Bootcamp Skills Package here and get started with your work-from-home journey today.